Scents of Provence
France
3 days
Scents of Provence
Provence is undoubtedly well known for its breathtaking landscapes but also for its aromas and scents. We invite visitors to discover plants, aromatherapy in an exceptional environment.
Discover all the medicinal and aromatic plants from the mount Lure and learn all about them in a workshop at the renowned European University of the Scents and Flavours. This 3-day itinerary gives visitors the opportunity to study plants and discover the breath-taking sceneries of the Durance and the Verdon Regional Natural Park.
Day by Day
With this 3-day itinerary you will enter the heart of Provence to discover all its scents and essences, surrounded by splendid views. The itinerary starts from Forcalquier, a charming little city, passes through the University of Scents and the Artemisia Museum, touches the Priory of Salagon and ends in the town of Gréoux-les-Bains.
DAY 1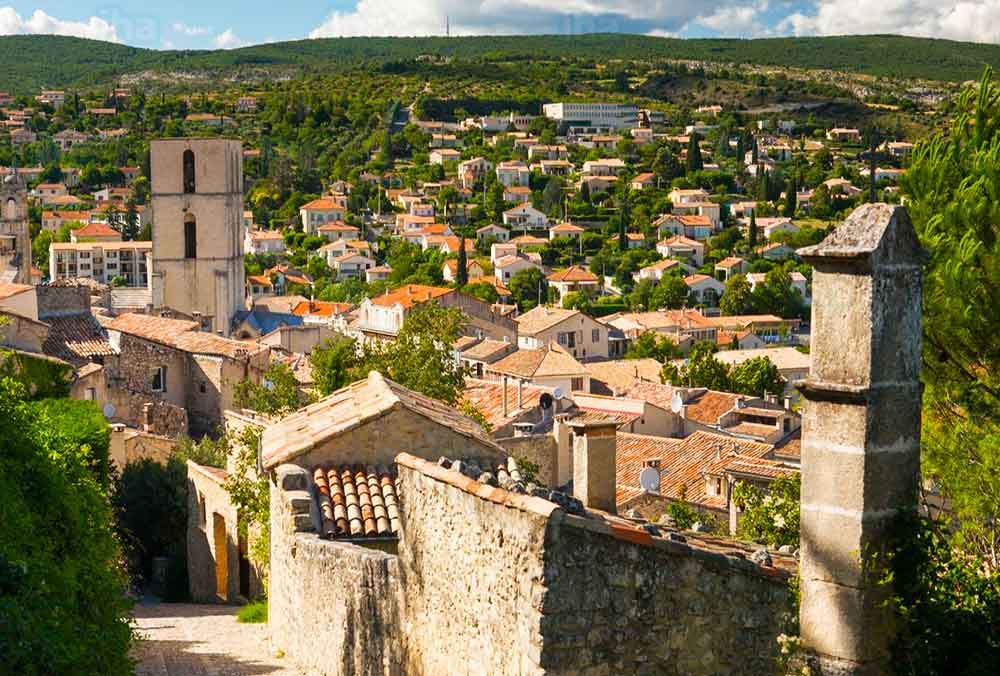 Forcalquier – Tour of the village
Forcalquier is a typical Provencal village surrounded by the attractive Provencal landscapes of lavender and olive trees. With a history dating back to Roman times when it stood on the trade route between Italy and Spain, the town that we see today developed around the slopes of a steep hill below a citadel that stood above the village from the 10th to the 16th centuries.
More info..
Location: Forcalquier is 105 km away from Marseille International Airport, about 1h10min drive, and 1h drive from Aix-en-Provence by motorway A51. Very closed to the Montagne de Lure and the Luberon.
Opening hours: Tourism Office open on Monday, Wednesday, Thursday, Friday and Saturday from 9am to 5pm. Closed on Tuesday and Sunday.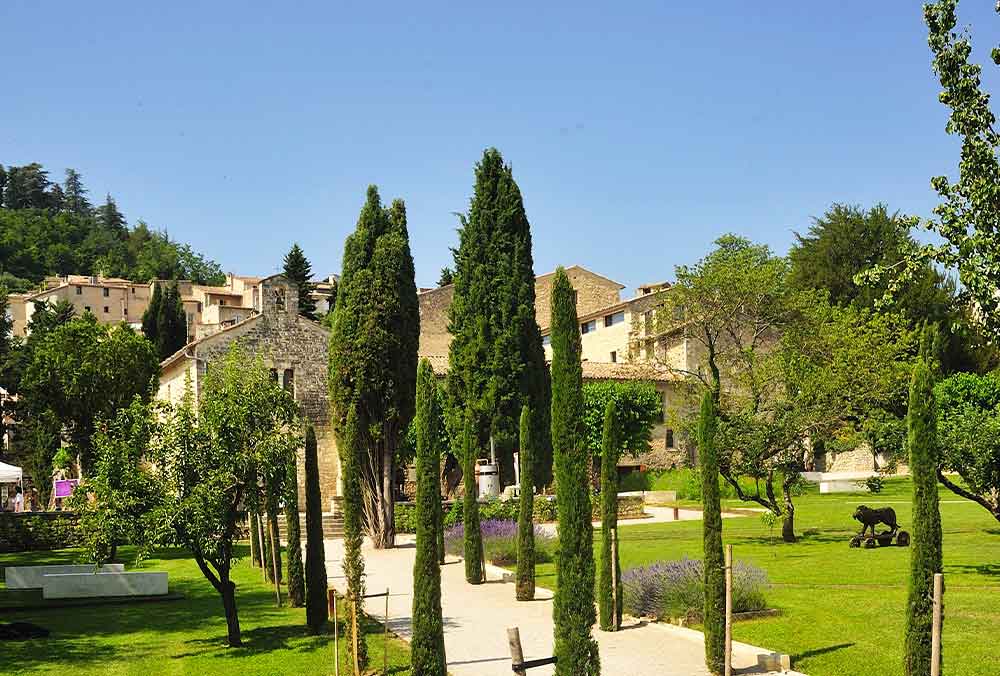 University of Scents and Flavours – UESS
Located at the medieval Covent des Cordeliers in Forcalquier, UESS is a private university specialised in the study of natural aroma compounds, cosmetics and flavourings. Visitors have the possibility to select a variety of workshops on the thematic of medicinal, aromatic and perfume plants.
In this itinerary we recommend visitors to enrol in a 3h medicinal plants workshop, where participants are able to learn how to make an Herbarium and create their own herbal tea.
More info..
Opening hours:
open every day from 9:30am to 7pm
Admission:
Workshops from 35 to 55 €
Book your workshop directly from the UESS
Contacts:
+ 33 4 92 72 50 68
www.uess.fr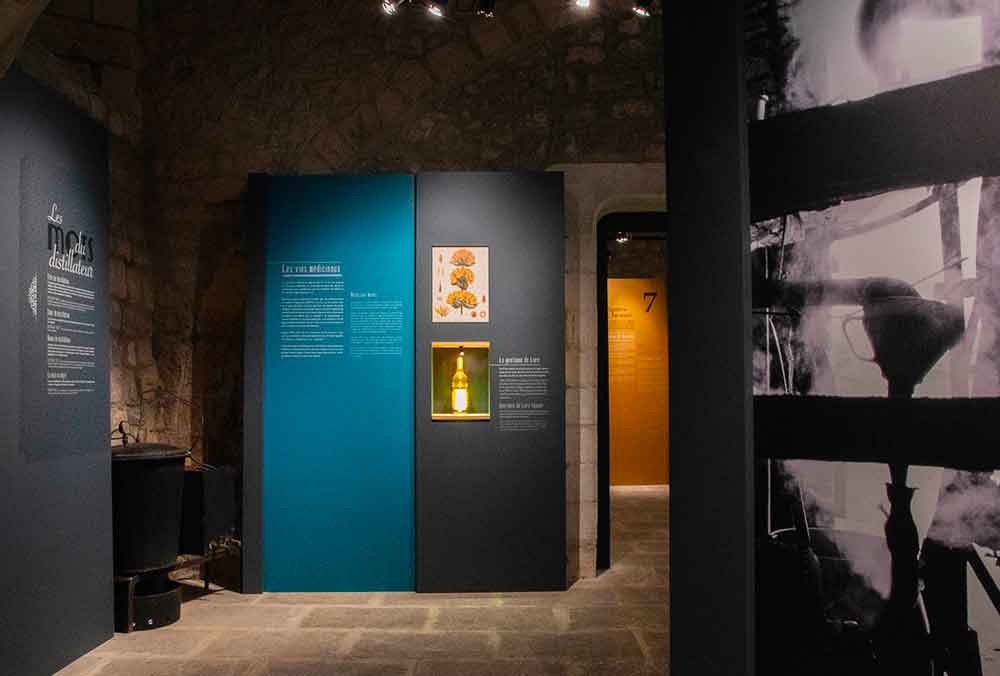 Artemisia Museum
The Museum is located inside the European University of Scents and Flavours.
Artemisia is an interactive and immersive museum dedicated to aromatic, medicinal and perfume plants from the Montagne de Lure. The permanent trail takes visitors on a tour following in the footsteps of herbalists, to discover local biodiversity, lavender and alcohol distilleries, manufacturers of cosmetics and perfumes in 7 exhibition areas.
More info..
Opening hours:
Winter: Monday to Saturday from 10am to 6pm
Summer: Monday to Sunday from 9:30am to 7pm
Closed on Tuesday
Admission:
Adults – 6 €
Children 10 to 15 Years old – 4 €
Under 10 – Free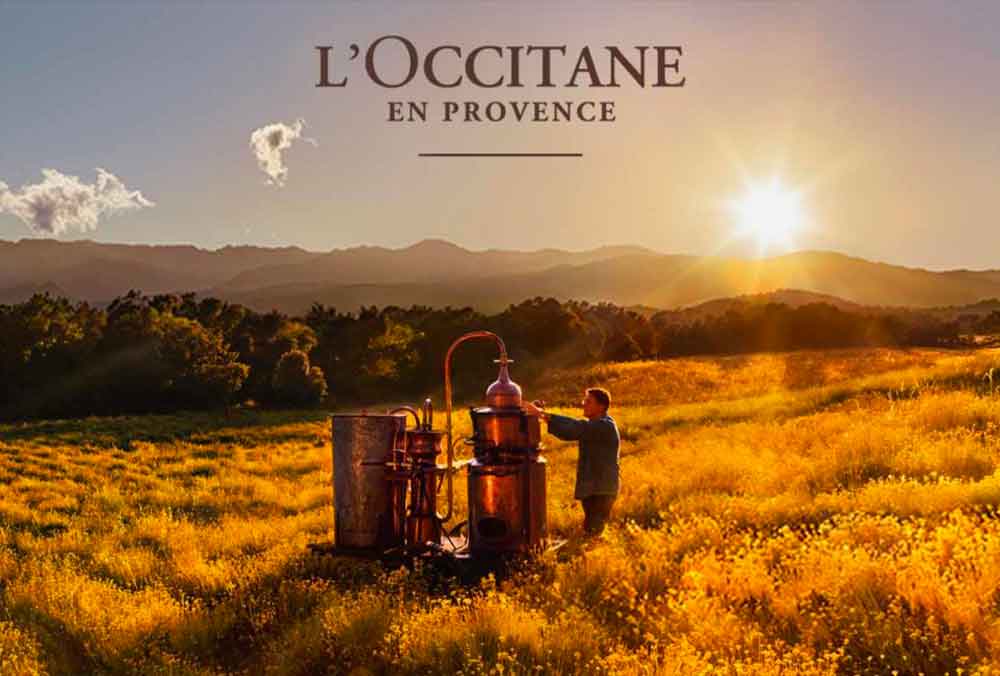 L'Occitane en Provence
L'Occitane Group is a brand of cosmetics created in 1976 by Olivier Baussan. Its products follow the principles of aromatherapy and herbal medicine. In 2013, the company has more than 2,000 stores in 90 countries and employs 6,000 employees, including 1,400 in France. The site in Manosque is hosting the Museum, Factory, gardens and a shop where visitors can discover all the ingredients behind the success of this multinational company.
More info..
DAY 2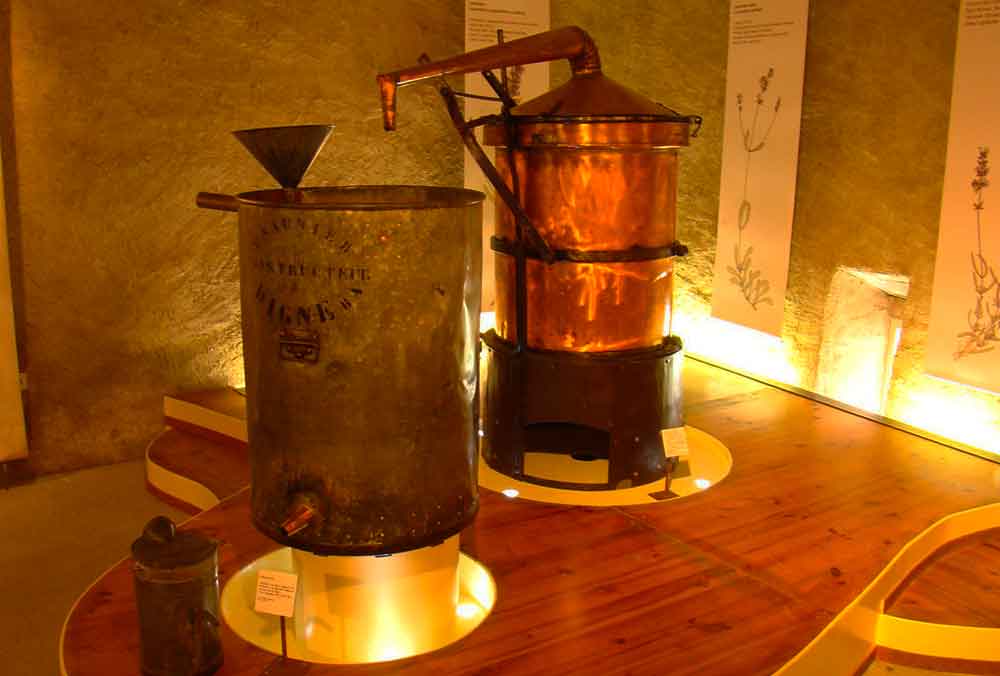 Salagon Museum & Gardens
Located less than 5km away from Forcalquier – 9 minutes drive.
The Salagon Museum is a departmental museum located in the town of Mane, in the Alpes-de-Hautes-Provence. It is composed of a Renaissance priory and a Romanesque Church classified as a historical monument but also 6 acres of gardens. Listed as Museum of France, it intends to value the past and contemporary culture of the Provencal society, particularly with its ethno botanical gardens that tell the story of the relationship between plants and inhabitants. Visitors will enjoy an olfactory and cultural experience.
More info..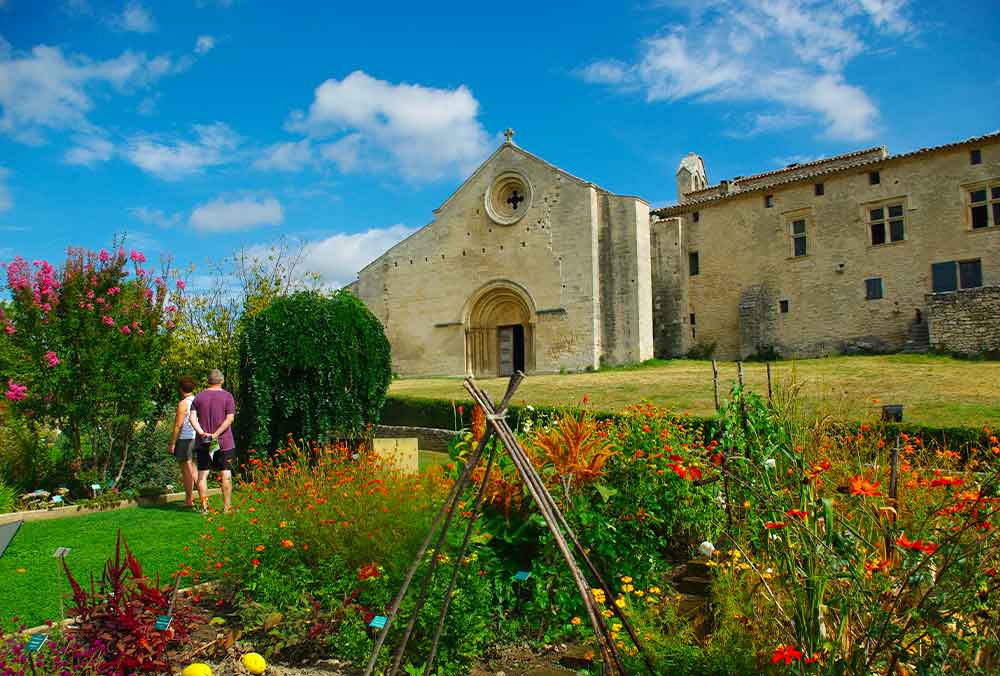 Priory of Salagon
The entire site was listed as a historic monument in 1981. Together with Ganagobie monastery, Salagon priory is one of the most significant sources of evidence we have about Haute-Provence during the medieval period.
More info..
Opening hours: 10am to 6pm
Admission: Included with the visit of Salagon Museum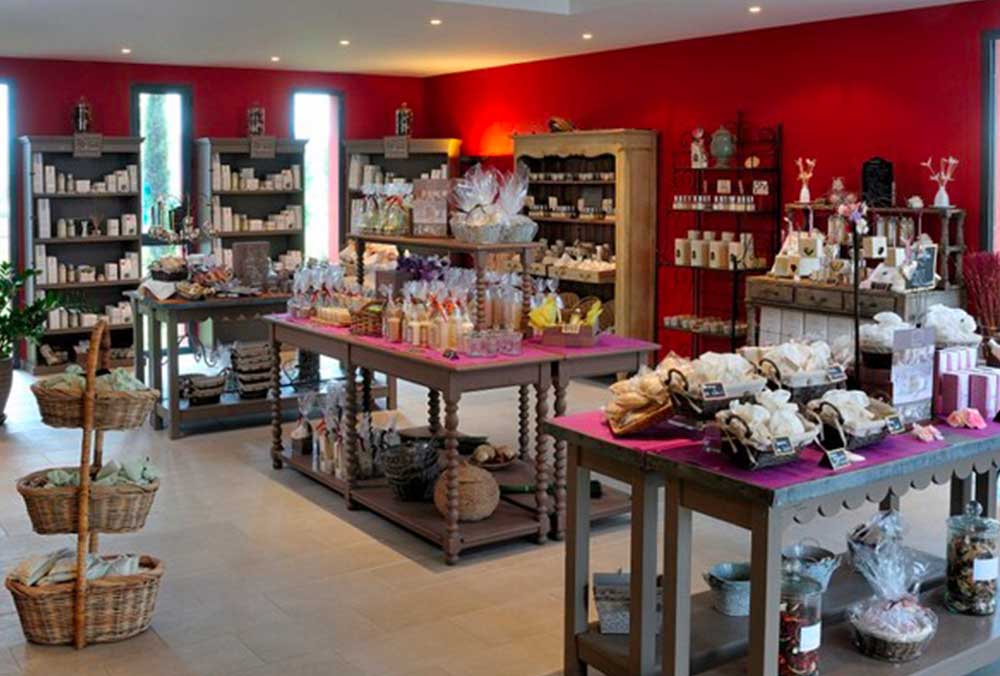 Visit of Collines de Provence – Store and factory
Collines de Provence is a French cosmetic company inspired by the exceptional and omnipresent nature of Provence. Their perfumers have developed exceptional fragrances directly drawn from the reserve of scents from the region: lavender, thyme, savory...
By pushing the door of the factory shop, visitors will succumb to all these perfumes. Collines de Provence fragrances come in different forms: home fragrance, wardrobe perfume, linen perfume, eau de toilette, or natural and organic cosmetics.
More info..
Location: Zone artisanale Parc de Pitaugier – Mane
Opening hours: open every day
Admission: Free – Duration: 1h30min
DAY 3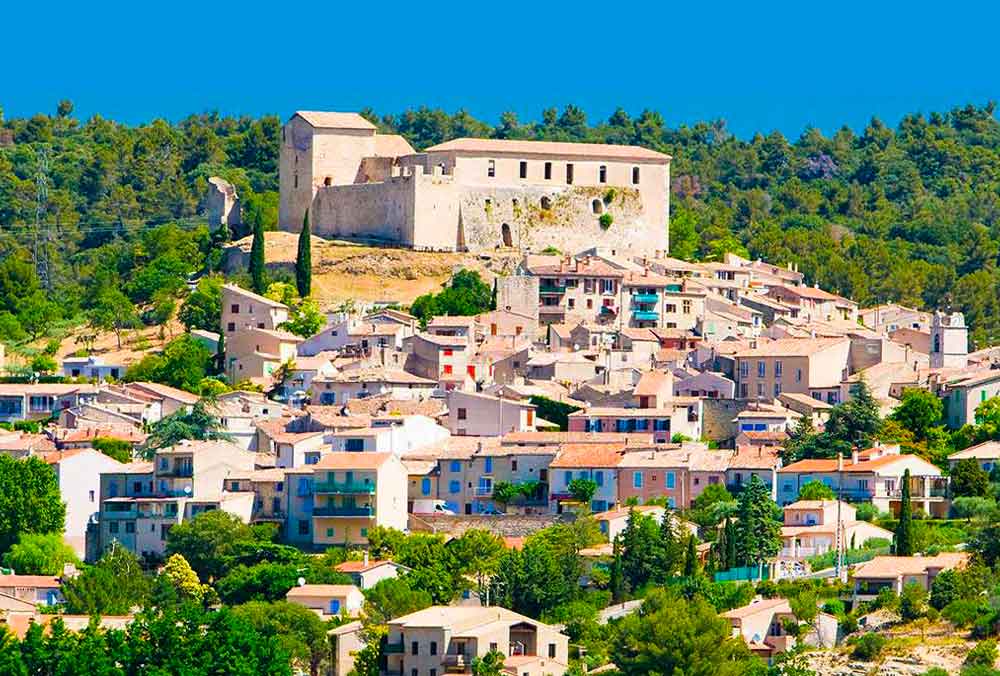 Gréoux-les-Bains
The pictural town of Gréoux-les-Bains is a best known established centre of high quality thermal waters treatments, a reputation dating back at least 2000 years when the Ancient Romans occupied the region.
Visitors should take the time to visit the typical Provencal town, including the castle, the centre with its cafes and restaurants and the Thermal baths.
More info..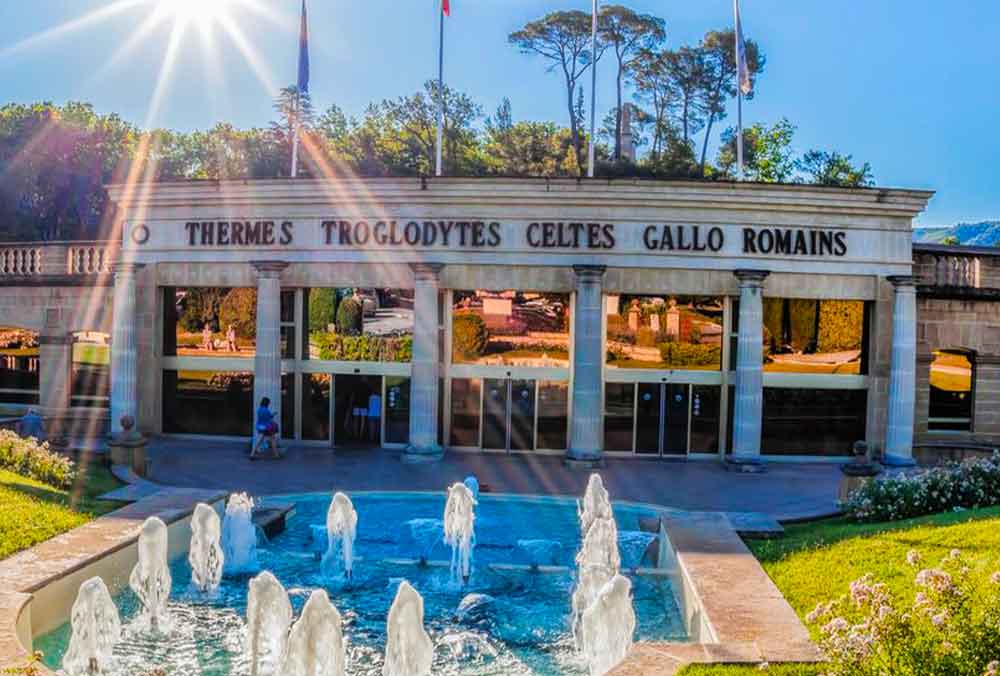 Roman Baths and Spa
A must do when visiting Gréoux-les-Bains is of course indulging yourself in a Spa treatment and enjoy the Thermal Baths.
Visitors will enjoy high quality treatments using essential oils from the region. Visitors can also enjoy a large shady park when visiting the thermal establishment.
More info..
Lake of Sainte Croix
Visitors seeking for breath-taking sceneries will be absolutely delighted to extend their journey to the Lac de Sainte Croix. The lake sits at the base of the Gorges du Verdon and it is the second largest lake in France. Surrounded by limestone cliffs that have been carved into a ravine over time, it offers extraordinary sceneries, with beaches along its shores. The Flora and fauna is very rich and visitors will find many wild aromatic and medicinal plants.
More info..
Location: Scenic drive from Gréoux-les-Bains to the Lake of Sainte croix: 35min drive
EXTRA
MUCEM Museum and Gardens
The Museum of European and Mediterranean Civilisations is sitting on the shore of the port of Marseille. Opened in 2013, the museum features the various cultures of the Mediterranean with both permanent and rotating exhibitions.
More than just a museum, the Mucem offers great outdoor areas with bridges connecting to Fort Saint-Jean and a beautiful Mediterranean garden.
More info..
Location: xxx
Opening hours: xxx
Admission: xxx
Contacts:
Accessibility
Starting point: Forcalquier
Nearest airport: Marseille Provence Airport (105 km – 1h10min drive)
This itinerary has to be done by car, as there are not many bus or train connections between all the destinations.
Distances: 
Day 1
Forcalquier UESS > L'Occitane Manosque: 30 km by motorway (26 min drive)
Day 2
Forcalquier > Salagon Museum: 5 km (9 min drive)
Salagon Museum – Collines de Provence: 3 Km (5 min drive – 30 minutes walk)
Day 3
Forcalquier > Gréoux-les-Bains: 39 km  (36 min drive)
Gréoux-les-Bains > Lac de Sainte Croix: 27 km (36 min drive)
Lac de Sainte Croix > Forcalquier: 54 km (1h drive)
The roads are in very good state mainly regional and motorways.
However some routes might be very crowded during the summer (July and August) visitors should expect longer travel time from one destination to another.
Accomodation
Hotel Charembeau
Forcalquier
Le Grand Hotel
Forcalquier
Hotel des Alpes
Gréoux les Bains
Catering
L'Auberge du Bois
Niozelles
L'esperluette
Forcalquier
Le Couvent des Minimes
Mane
Le Patio
Gréoux les Bains