Cres and Losinj Sage Fields
Croatia
3 days
SEASON
All round year; Blooming season: April-May
Cres and Losinj Sage Fields
The Island of Cres is the largest Croatian island, situated between the Istrian peninsula and Croatian mainland girded by Velebit mountain range. Due to its location, at the intersection of continental and Mediterranean climate, it is an ideal place for aromatic plants and herbs to flourish. It is particularly obvious in May and June when Dalmatinian sage (Salvia Officinalis) fields of Cres and Losinj bloom.
Often called "The Scented Island" by visitors, this island is particularly cherished by nature-lovers but also scientists.
Day by Day
With this 3-day itinerary you will move around the island of Cres, admiring the sage fields, visiting the places where honey and many other local natural products are produced. The itinerary includes a 1-day cruise around the archipelago and the visit to The Garden of Fine Scents in Losinj.
DAY 1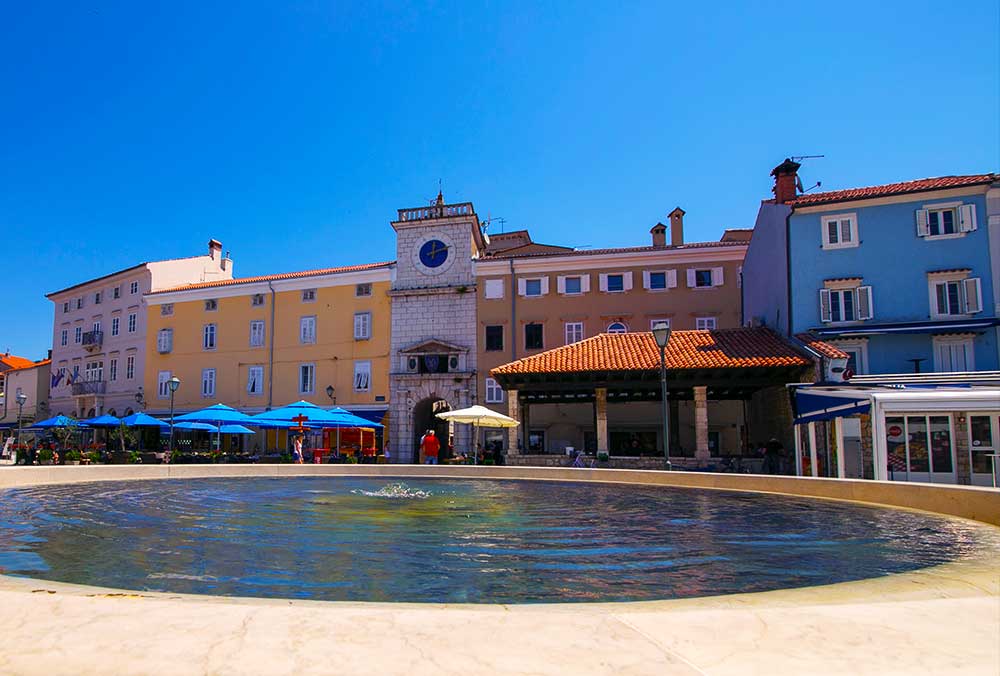 Cres' fields of Sage & sightseeing tour
Bus sightseeing tour from island Losinj to island Cres.
Participants will have the chance to take some amazing photos of the sage fields during the tour. The drive is about 45 minutes including few photo stops during the way.
Visit of the picturesque town of Cres placed at a wide bay serving as a shelter from storms from ancient times until today. Short sightseeing tour by foot through the old city center – a great example of medieval architecture: narrow streets, houses made of stone and history.
More info..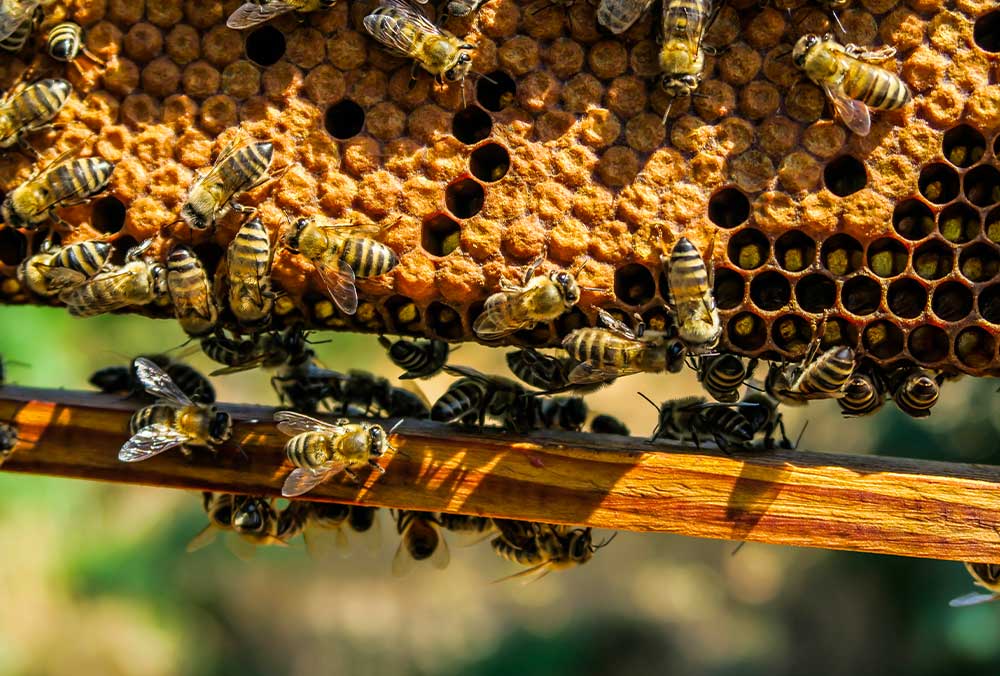 Beekeeping Dragoslavic
Due to its geographical position, amazing quantity of sage fields, the height of the island enabling longer blossoming period that results in the highest quality of sage honey products. This is the reason why Cres is also called the island of honey.
Visit to BD that produce homemade sage honey, and other bee products as well.
More info..
Visitors can stop for a lunch at the village of Loznati: speciality of lamb with sage.
Contacts: www.cres-otok-meda.hr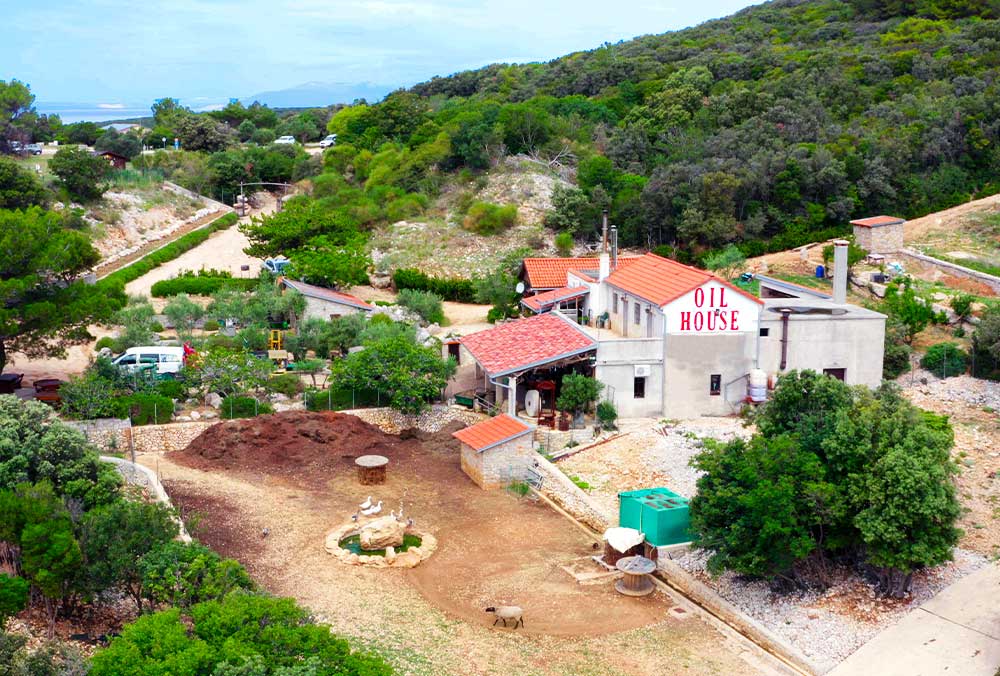 Essential Oils Distillery OPG Guerino Kucic (GK), Martinscica
The small village of Martinscica, situated at the western coast of the island of Cres, has more than a century-long history of distilling aromatic plants and producing essential oils and fragrances of superb quality, mostly made with Dalmatian sage.
Now, OPG GK distillery follows the tradition producing a variety of essential oils and its cosmetic products, all eco-certificated. The Visit includes a possibility to buy good quality essential oils at a valuable price.
More info..
DAY 2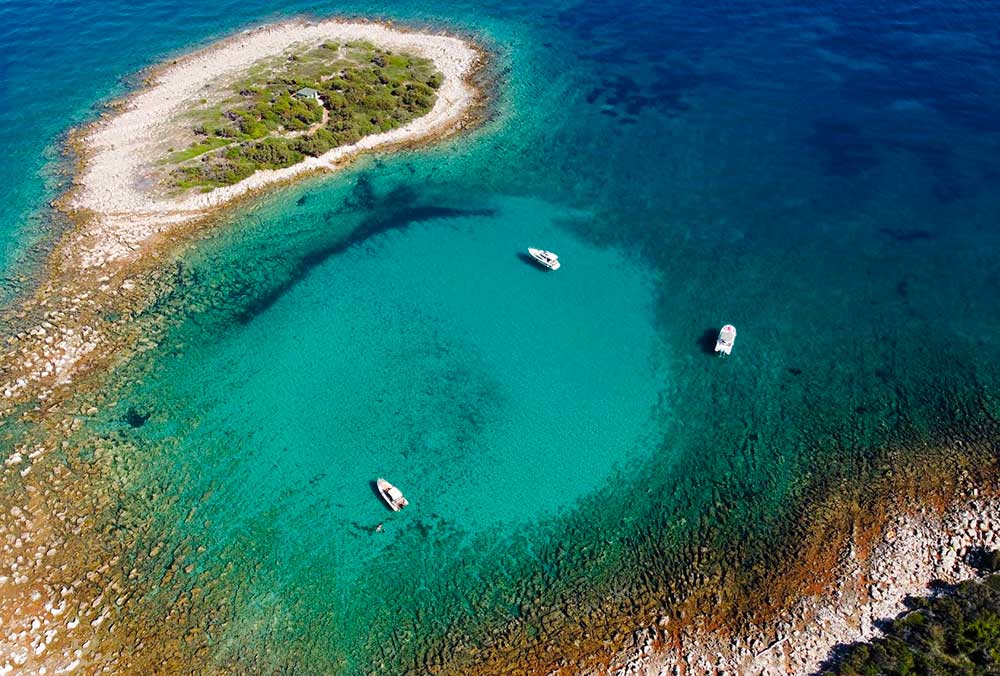 Discovery cruise of CLA
From Losinj to island Susak, from Susak to island Ilovik and back by boat.
Daily journey fulfilled with sea and plant aromas. Tour includes visits to islands Susak, Ilovik, and Sv.Petar (St. Peter).
Susak, a peculiar island made of sands entirely. Name derives from old Greek name for oregano.
Ilovik, the easternmost island of CLA also called the Island of Flowers.
Walking tour to the sands beach of Przine (30 min). Aromatic refreshment served before the way back. Tour of the village.
Seafood lunch flavoured with local herbs served
Visit of the pine grove of islet of Sv.Petar, the village of the dead, before sailing home.
More info..
Boat excursion including lunch: 35 EUR / person including lunch
DURATION: from 10am to 6pm
DAY 3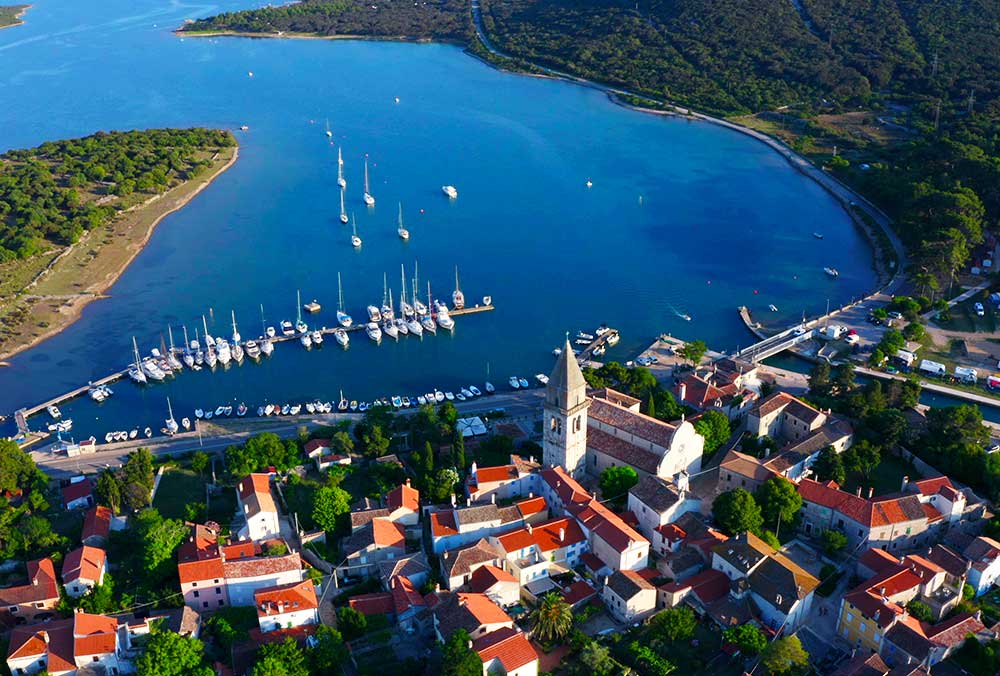 Visit of Osor
Historical and cultural tour of Osor, a medieval architectural pearl at the bridge crossing of the islands of Cres and Losinj.
More info..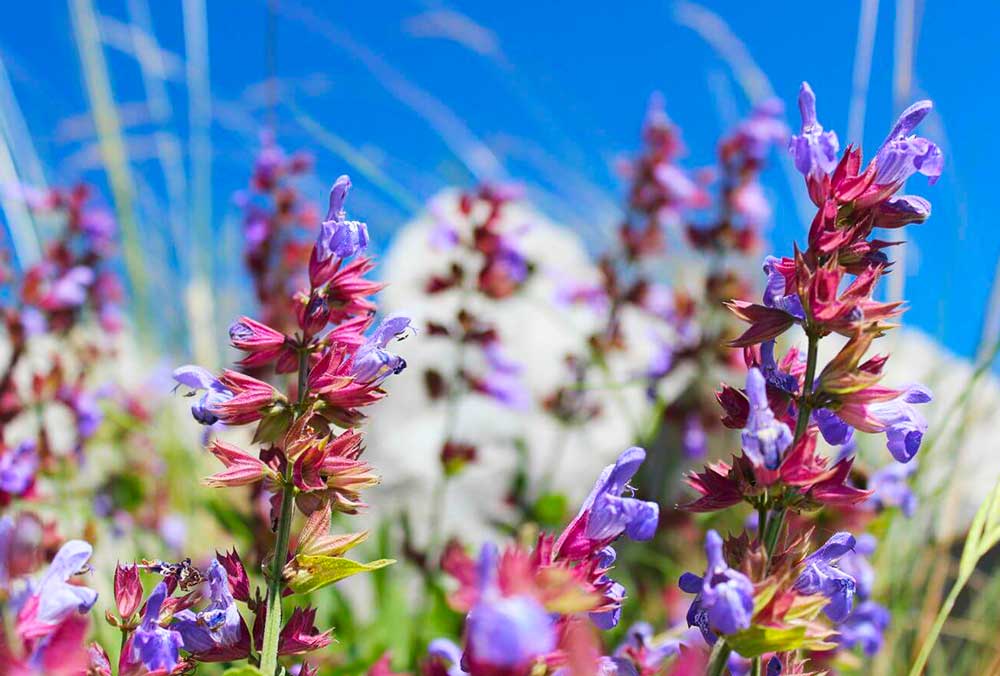 Punta Kriza sage country road (PK)
Vistors can take a bus tour across Punta Kriza Peninsula through the astonishing landscapes coloured by the blue-violet nuances of Dalmatian sage in bloom. The tour includes a 30min educational walk to discover sage in its natural environment.
Lunch at a local seaside restaurant near Pogana village.
More info..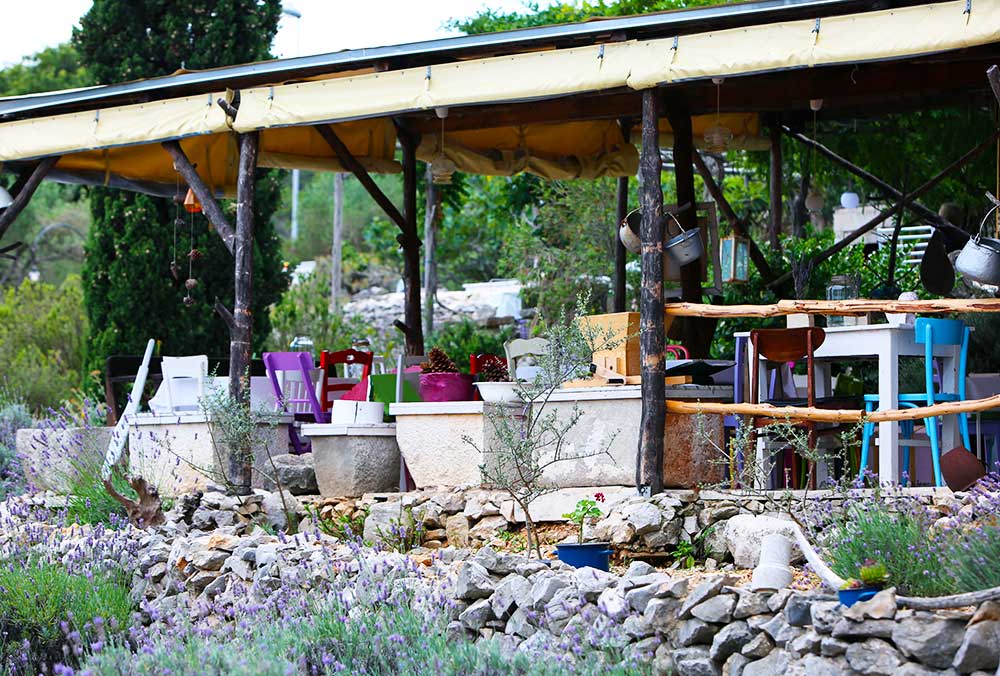 The Garden of Fine Scents (GFS)
Aromatic lunch & the aromatherapy workshop
GFS features over 250 species of aromatic plants, over 150 indigenous, representing the most scented landscapes of the CLA at one site. Accompanied by a professional guide, visitors will learn about the diversity of CLA floral aromas, and purchase original herb souvenirs and homemade fruit delicacies. GFS also provides a magnificent view to the beautiful Valdarke bay and beyond, all the way to Mt. Velebit.
More info..
Opening hours: daily, 6pm -10pm
Admission: 3 €
Contacts:
info@miomirisni-vrt.hr
https://miomirisni-vrt.hr/
Visitors can also enjoy an aromatic lunch cooked on spot by a local chef and a aromatherapy workshop
Aromatic island lunch: 20 € | Duration: 2 hours
Accessibility
Starting point: Mali Losinj
Nearest Airports: 
Losinj Airport (6 km – 10min drive). Only flights to Zagreb, Venice and Lugano during the high season
Rijeka International Airport (90 km – 2h drive)
Pula International Airport (145 km – 3h30min drive)
Zagreb International Airport (260 km – 3h45m drive)
Bus or van transportation service from the airport to the hotel always available
Bus Connections:
From Zagreb (6h drive) and Rijeka (4h drive) twice daily
Catamaran (Ship) Connections:
To and from Rijeka once daily (3h30min sailing time) www.jadrolinija.hr
Recommended means of transportation during the stay:
By car or local bus, by bike or foot (for shorter distances)
Distances:
Day 1
Mali Losinj > Cres: 60 km (45 min bus drive)
Cres(Loznati) > Martinscica: 20 km (25 min bus drive)
Mali Losinj city centre > Hotel Aurora: 5 km (10 min bus drive)
Day 2
All destinations are reached by boat or by foot.
GFS > hotel: 5 km (10 min bus drive)
Day 3
Mali Losinj > Osor: 23 km (20 min bus drive)
Osor > Punta Kriza: 16 km (20 min bus drive)
Walking distances are specified in text earlier (see DURATION).
Note: All regional roads are in very good state.
However, some routes might be very crowded during the summer (July/August), and visitors should expect longer travel time from one destination to another.
Accomodation
Boutique Hotel Alhambra
Mali Losinj