Losinj, the Island of Scents
Croatia
3 days
Losinj, the Island of scents
The Island of Losinj, situated close to the south end of CLA (Cres-Losinj Archipelago), is famous for its Aleppo pine groves, which are widely used for aromatic and curative purposes.
Visitors will enjoy an aroma therapeutic journey in a pristine and healthy environment. Besides the exceptional pine groves, the island of Losinj, and its picturesque small towns of Mali Losinj, Veli Losinj, and Nerezine, offer to visitors places of cultural heritage, breath-taking views, and translucent sea all around.
Day by Day
With this 3-day itinerary you will discover the whole island of Losinj, visiting both the cities of Mali Losinj and Veli Losinj, passing through breathtaking landscapes and sceneries and admiring precious herbs and plants and experiencing the fantastic scents of the island. The itinerary includes a 1-day cruise around the archipelago and the visit to The Garden of Fine Scents.
DAY 1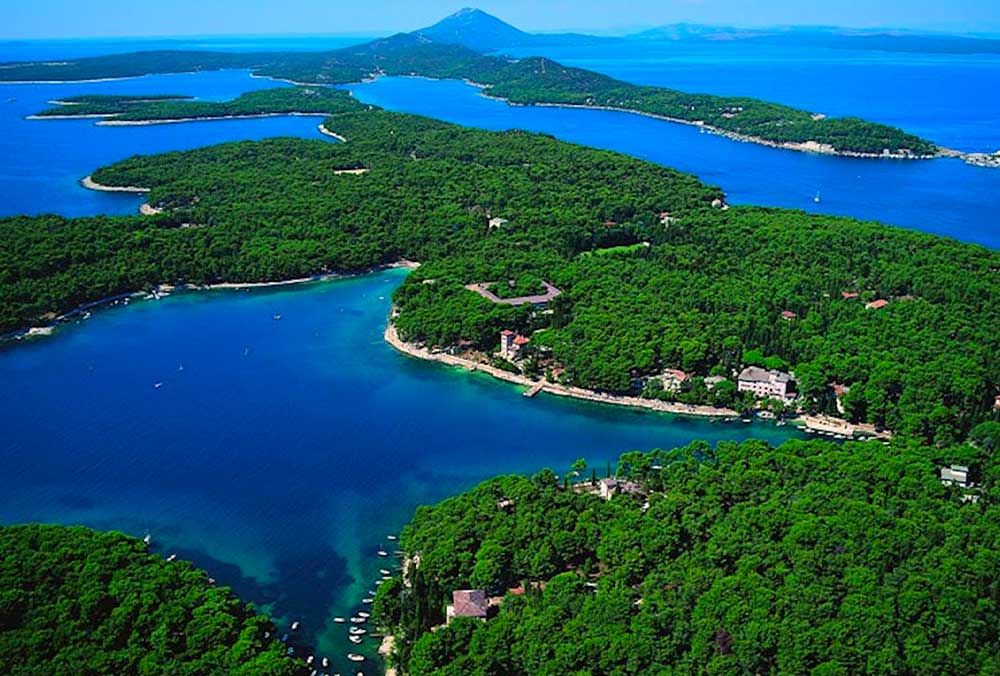 Cikat Pine Forest Park
The mix of thick pine-tree forest, medicinal plants, and sea aerosols create a unique outdoor aromatherapy. The top quality of the sea and air, over 200 hours of sunshine per year, and 1018 plant species, 939 of which indigenous, make Losinj a destination of aromatherapy.
Starting from the hotel Aurora, this educative and breath-refreshing walking tour leads visitors through old pine groves to the magnificent Cikat bay.
Take a walk to Mount Baston (64m) to enjoy wonderful views of the city of Mali Losinj.
More info..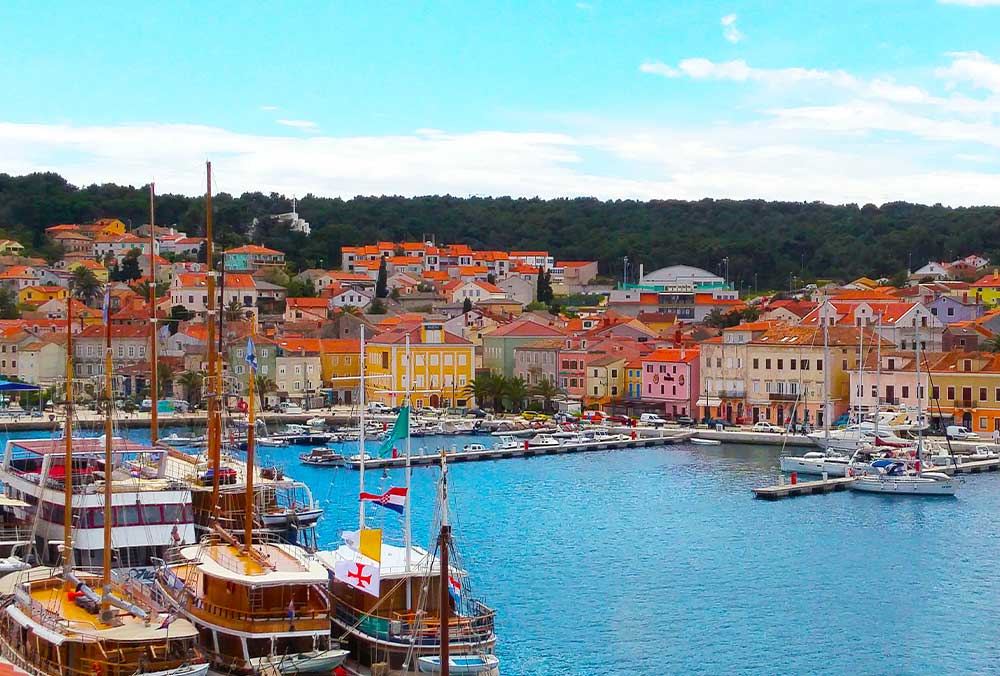 Mali Losinj city tour
Mali Losinj is a picturesque small town located at the protected part of the Losinj bay. Once the birthplace of many great seamen and explorers, the small town has become nowadays, one of the leading destinations when visiting Croatia.
The town is offering a good selection of restaurants serving healthy meals flavoured with local aromatic plants.
More info..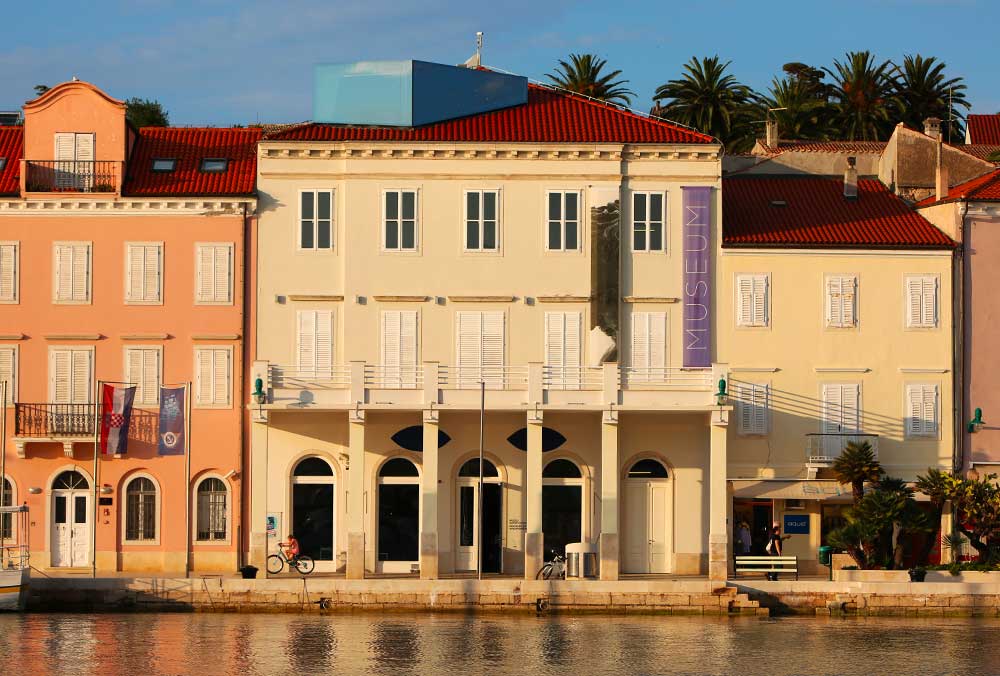 Museum of Apoxyomenos
The museum is located in the centre of the city of Mali Losinj, and is the permanent home of the 2,000-year-old bronze statue of Apoxyomenos. The statue of this ancient Greek athlete, discovered in 1999 off the coast of Losinj, is one of the best-preserved statues of the ancient times all over the world.
More info..
Duration: 1 hour
Opening hours: Tuesday – Sunday: 10 AM – 6 PM / closed on Monday.
Admission: 10 €
Contacts:
info@muzejapoksiomena.hr
DAY 2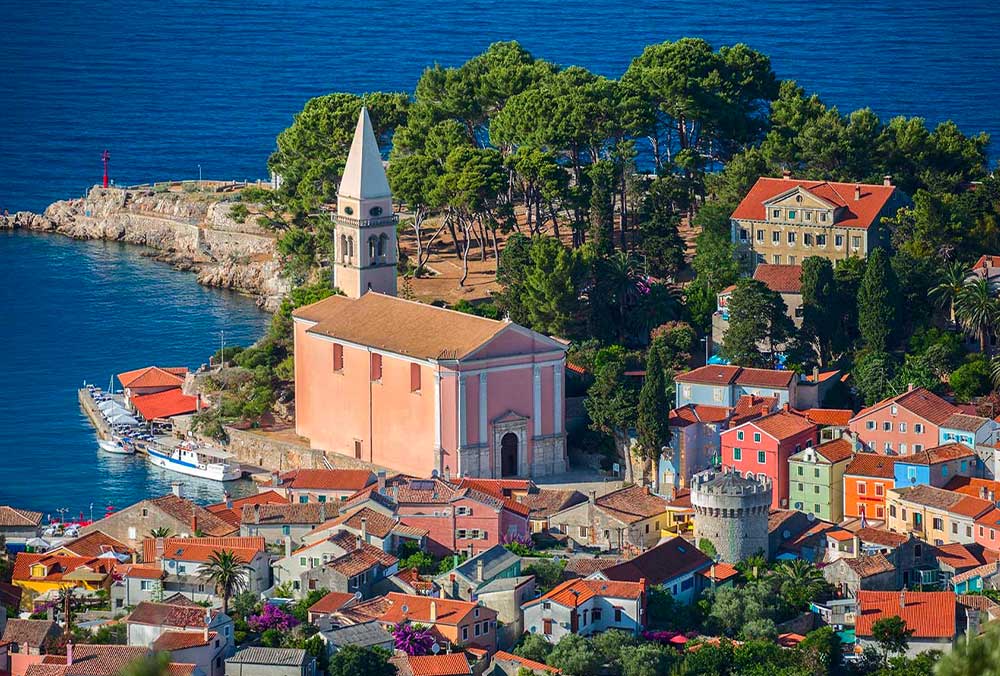 Veli Losinj Pine Pathway and Veli Losinj City Tour
Walking tour from The Garden of Fine Scents in Mali Losinj to the town of Veli Losinj. All across the northern side of the island, along the old pine forest bordering the pathway close to the sea.
Visitors will definitely enjoy this healthy walk among the curative mixture of pine scent and sea aerosol.
Take a aromatic cocktail refreshment at Punta bar enjoying the view at Veli Losinj harbour.
The tour continues towards the city to the romantic Rovenska bay.
Return by the gardens of Losinj and to the centre of Veli Losinj.
More info..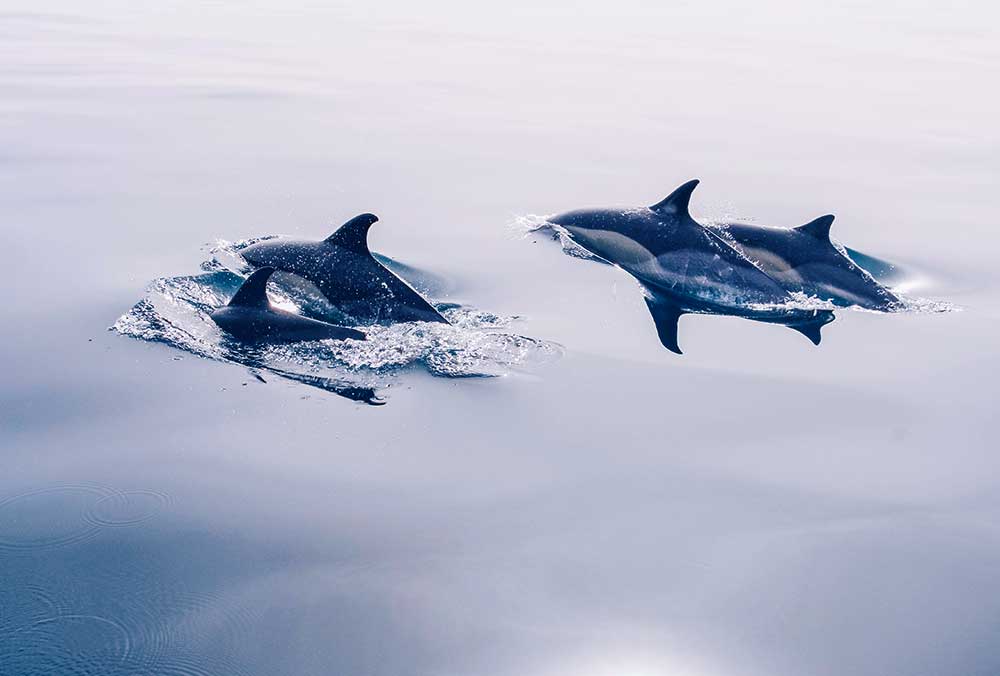 The Blue World Institute (BWI), Veli Losinj
BWI of Marine Research and Conservation works to protect the marine environment in the Adriatic Sea. BWI research focuses mainly on large marine vertebrates like dolphins and turtles. The institute hosts permanent and temporary exhibitions as well as interactive multimedia presentations.
More info..
Duration: 45 min
Admission: 5 €
Contact:
info@blue-world.org
After visiting institute, 10 min bus drive to The Garden of Fine Scents in Mali Losinj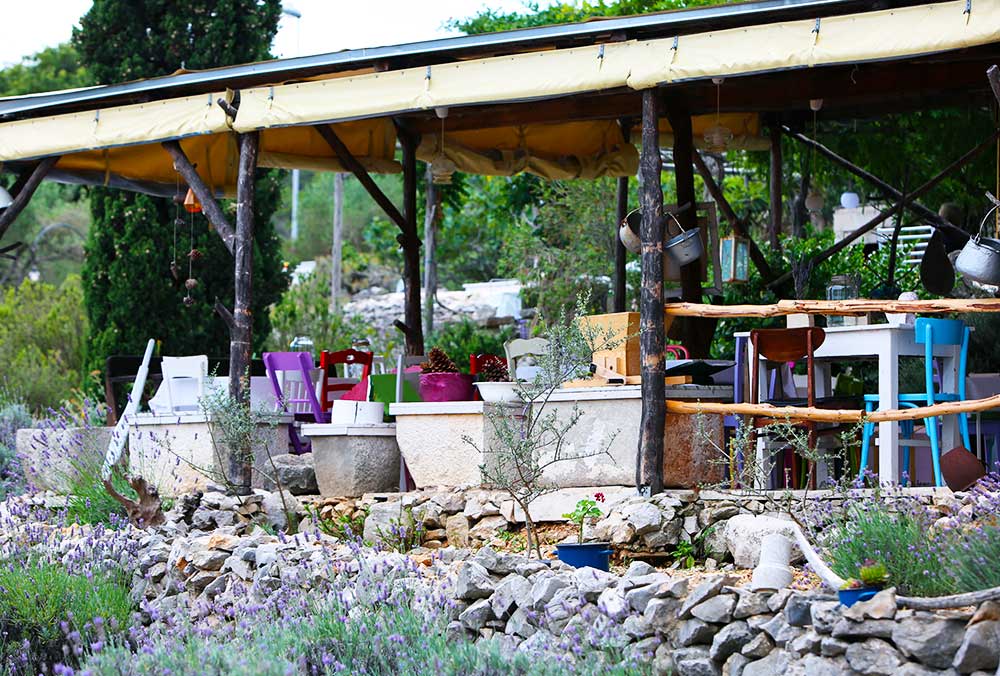 The Garden of Fine Scents (GFS)
Aromatic lunch & the aromatherapy workshop
GFS features over 250 species of aromatic plants, over 150 indigenous, representing the most scented landscapes of the CLA at one site. Accompanied by a professional guide, visitors will learn about the diversity of CLA floral aromas, and purchase original herb souvenirs and homemade fruit delicacies. GFS also provides a magnificent view to the beautiful Valdarke bay and beyond, all the way to Mt. Velebit.
More info..
Opening hours: daily, 6pm -10pm
Admission: 3 €
Contacts:
info@miomirisni-vrt.hr
https://miomirisni-vrt.hr/
Visitors can also enjoy an aromatic lunch cooked on spot by a local chef and a aromatherapy workshop
Aromatic island lunch: 20 € | Duration: 2 hours
DAY 3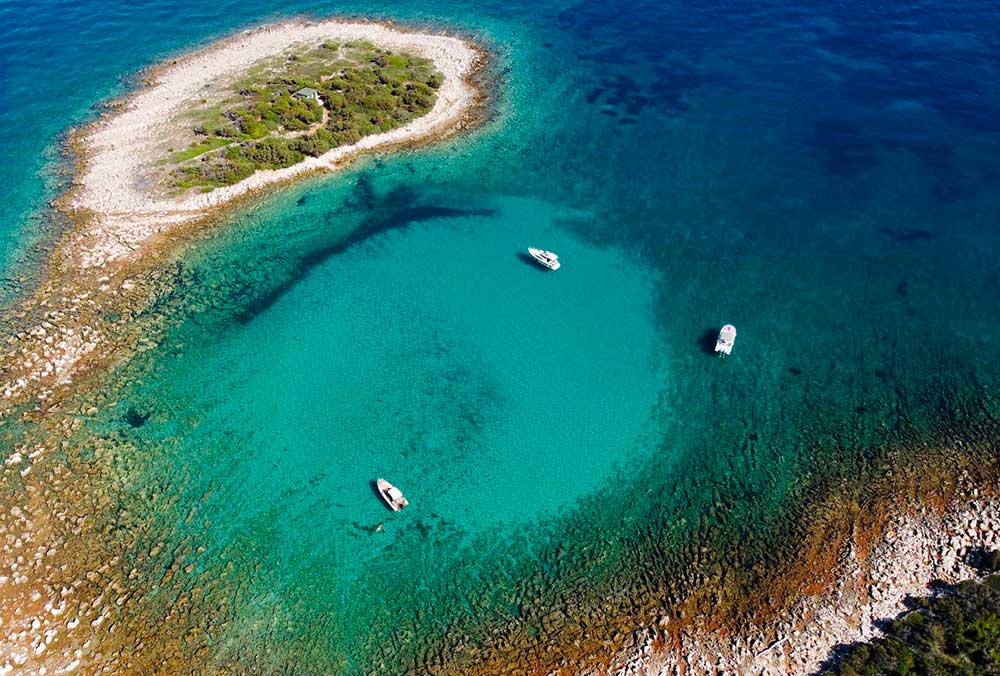 Discovery cruise of CLA
From Losinj to island Susak, from Susak to island Ilovik and back by boat.
Daily journey fulfilled with sea and plant aromas. Tour includes visits to islands Susak, Ilovik, and Sv.Petar (St. Peter).
Susak, a peculiar island made of sands entirely. Name derives from old Greek name for oregano.
Ilovik, the easternmost island of CLA also called the Island of Flowers.
Walking tour to the sands beach of Przine (30 min). Aromatic refreshment served before the way back. Tour of the village.
Seafood lunch flavoured with local herbs served
Visit of the pine grove of islet of Sv.Petar, the village of the dead, before sailing home.
More info..
Boat excursion including lunch: 35 € / person
Duration: from 10am to 6pm
Accessibility
Starting point: Mali Losinj
Nearest Airports: 
Losinj Airport (6 km – 10min drive). Only flights to Zagreb, Venice and Lugano during the high season
Rijeka International Airport (90 km – 2h drive)
Pula International Airport (145 km – 3h30min drive)
Zagreb International Airport (260 km – 3h45m drive)
Bus or van transportation service from the airport to the hotel always available
Bus Connections:
From Zagreb (6h drive) and Rijeka (4h drive) twice daily
Catamaran (Ship) Connections:
To and from Rijeka once daily (3h30min sailing time) www.jadrolinija.hr
Recommended means of transportation during the stay:
By car or local bus, by bike or foot (for shorter distances)
Distances:
Day 1
All destinations are by walking distance.
Bus drive: Mali Losinj city centre > Hotel Aurora: 5 km (10 min)
Day 2
All destinations are by walking distance.
Bus drive: Veli Losinj > GFS: 4km (8min)
GFS > Hotel: 5 km (10min)
Day 3
All destination islands are reached by boat.
Walking distances along an island specified in text earlier (see DURATION).
Accomodation
Boutique Hotel Alhambra
Mali Losinj