MAPs of Troodos Geo Park
Cyprus
3 days
SEASON
Spring, Summer, Autumn
Medicinal & Aromatic Plants of Troodos Geo Park
Troodos is the largest mountain range in Cyprus, located roughly in the center of the island. Its highest peak is at 1,952 meters. There are many mountain resorts, Byzantine monasteries, and churches part of the island's Byzantine heritage, which is protected by UNESCO. Besides culture and history, Troodos Geopark's flora is the richest in Cyprus and, for this reason, the Troodos mountain range is considered as one of the most important mountain habitats for plants in the whole of Europe.
During their stay visitors will discover the great variety of plants of Cyprus in their natural environment.
Day by Day
With this 3-day itinerary you will go around the most beautiful places in the Troodos mountains region to discover the plants of the inner part of the island of Cyprus. The itinerary touches beautiful villages and small towns including Platres, Agros and Kakopetria.
DAY 1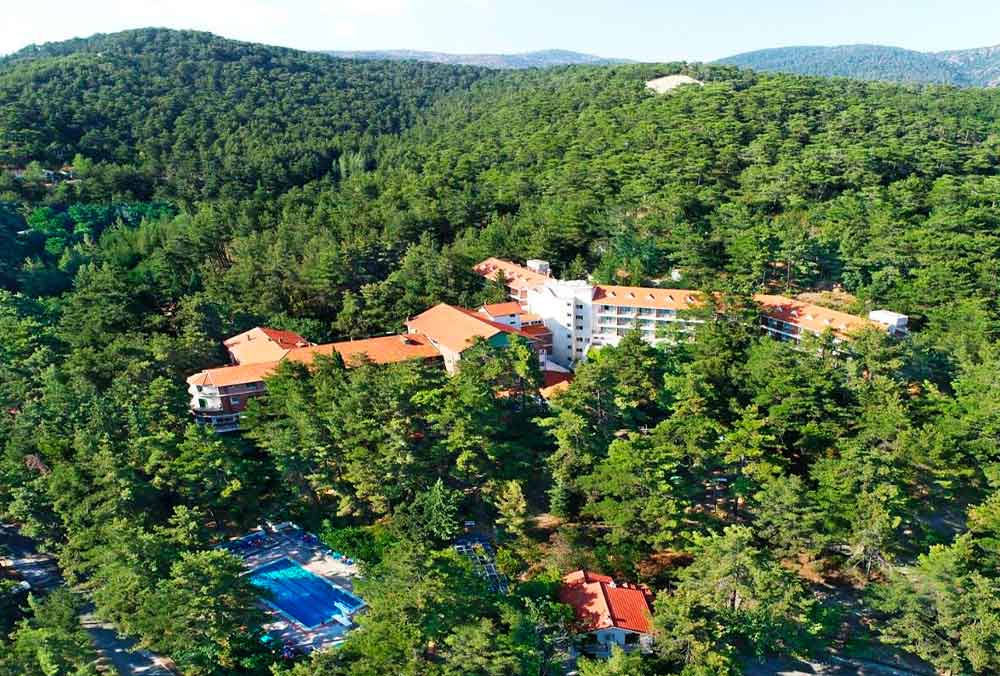 Platres– Tour of the Resort
A resort of unique architecture and beauty, the destination of choice for many noble and spiritual people, also known as the "The Village of Kings and Poets" and the Lavender Resort.
Platres is the starting point for many nature trails as well as the Troodos Cycling Routes.
More info..
LOCATION: Platres Resort is 40 km and 45 minutes' drive from Limassol town, on 1200 m above sea level, on Troodos mountains and closed to the Troodos National Park, a protected area NATURE 2000
Highlights:
– Platres Cultural Center with its Exhibition for the 100 years History of the Royal Resort of Platres .
– The centre with its cafes and restaurants
– Water falls , Kalidonia and Millomeris located at both sides of the Resort.
OPENING HOURS: Tourism Information Office – Monday to Friday 09.00-15.00
Contacts: TEL: +357 25421316 / +357 25813112
Website: platres.org.cy
Mail: k.s.p.platres@cytanet.com.cy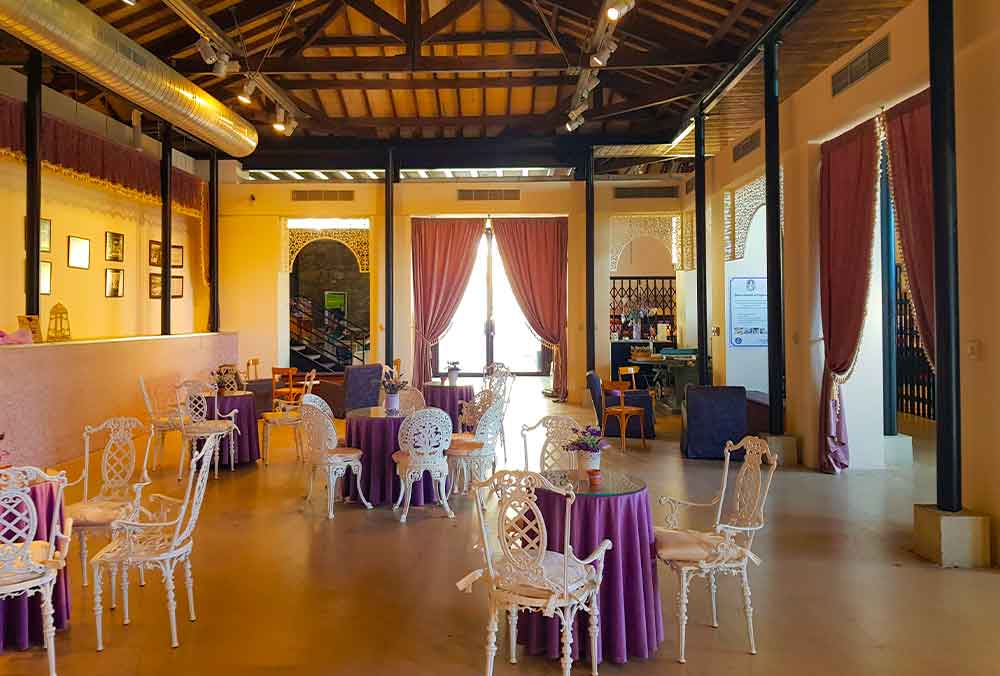 Lavender Thematic Center
The Magical World of Lavender unfolds at the Platres'cultural center, offering workshops and programs for visitors on the healing properties and lavender cosmetic products.
More info..
LOCATION: Platres's Cultural Center
OPENING HOURS : May- September Daily except Monday & Tuesday 10.00 to 19.00
October- May- Weekends only
Free Entrance & complimentary lavender tea & lavender sweet of the day
Workshops: 10 euros
Contacts:
Book your workshop directly from :
Website: lovetroodos.com
Tel: +357 99410520
Mail: papplatres@cytanet.com.cy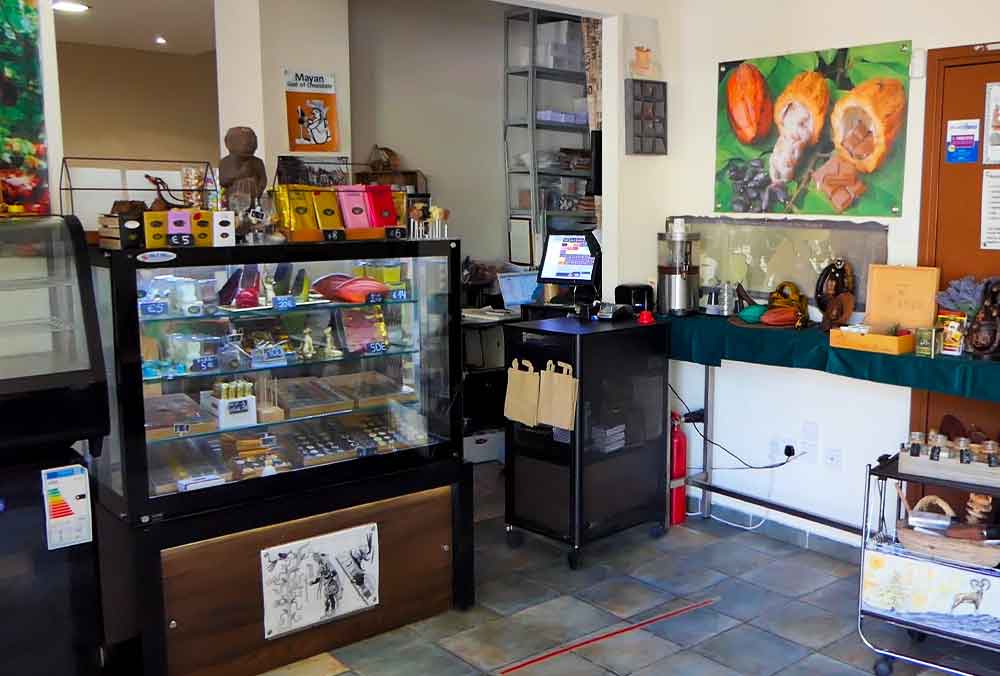 Platres's Chocolate workshop
Located In the heart of Platres, the Chocolate Workshop is a real heaven for chocolate lovers. Visitors can enjoy some tastings of different kind of chocolates or participate in a chocolate workshop.
Each chocolate is carefully handmade and use seasonal ingredients, including Lavender and other herbs and aromas from Cyprus.
More info..
Tel: +357 99766446
Opening dates and hours according to season of the year
Info: facebook: platreschocolateworkshop
Admission: Free entrance
DAY 2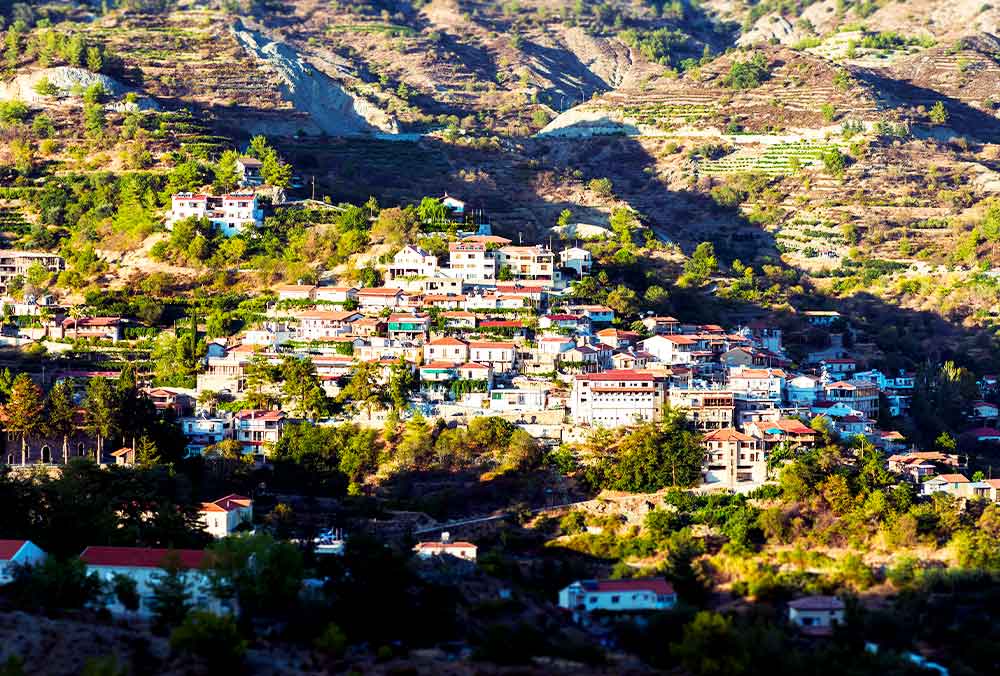 Tour of Agros Village
Built amphitheatrically among the mountains at an altitude of 1.100 meters, Agros is nestled in a stunning forest environment.
The village is famous for its cultivation of roses, the production of cured meats (sausages, 'Lountza' and 'Hiromeri'), homemade marmalades and sweets.
LOCATION: Agros is 85 Km away from Paphos International Airport , about Ih and 30 minutes drive, and 85 Km away from Larnaca International Airport 1h and 20 minutes drive and 40 km and 55 minutes drive from the nearest town Limassol. Closed to the Troodos National Park a protected area NATURE 2000.
More info..
HIGHLIGHTS:
The Kaouras Park, the centre with its cafes and restaurants, the famous Kafkalias cured meat tasting shop and the Frangoulides Painting Museum.
Agros Municipality Office, 30 agrou avenue, 4860, Agros, Cyprus
Monday – Friday 0730-15.00
Website: agros.org.cy
Mail: koinotikosimvoulioagrou@cytane.com.cy
Tel: +357 25522142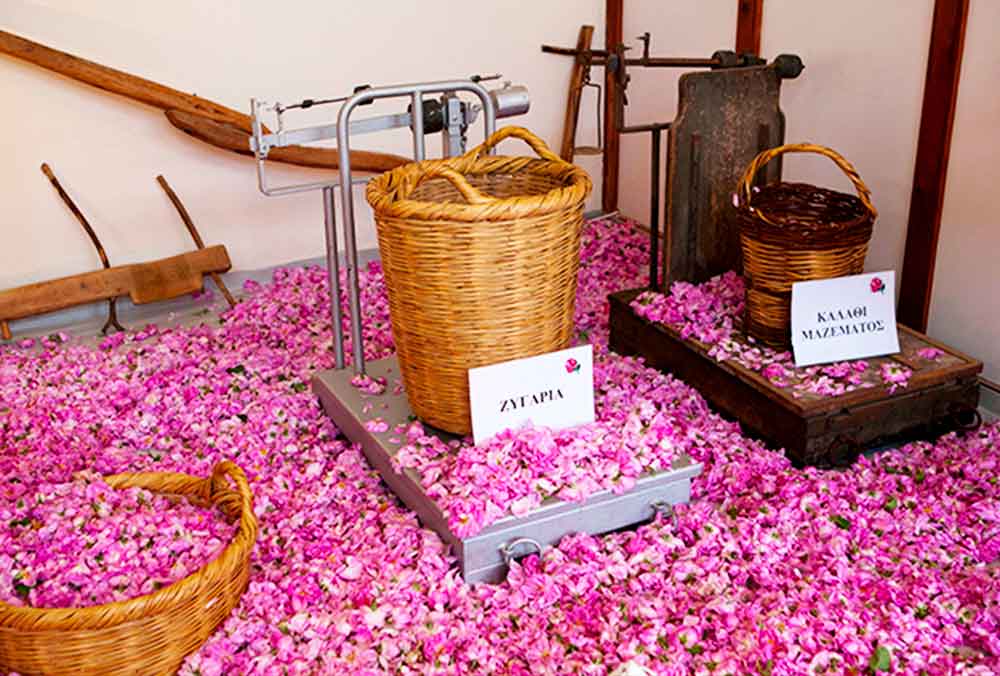 Agros Rose Factory
A family-run business specialized in the production of Roses and the creation of rose products - From cosmetics to chocolate. Visitors will enjoy some live distillation and workshops such as candle making or jam making and will also discover all about the healing properties of the flower.
More info..
Admission: Free Entrance
Contacts: Chris Tsolakis
Website: venus-rose.com
Tel: +357 25521893
Working hours Mon-Fri 08.00 – 17.00, Sat- Sun 10.00 -17.00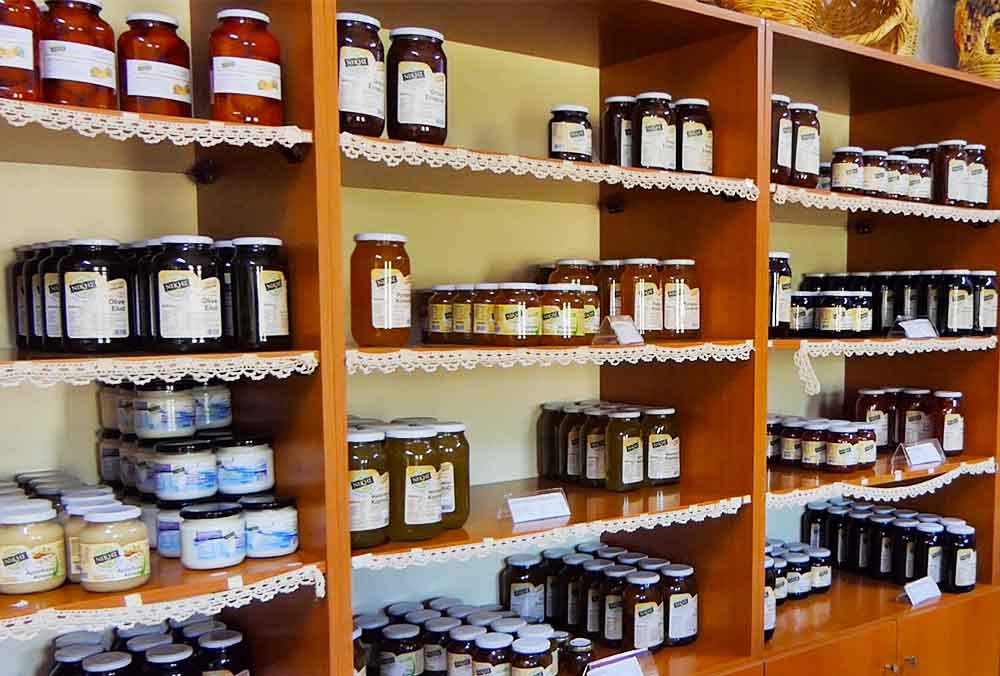 Nikis Sweets
Niki's products are famous all over Cyprus, and they are even exported as far as Australia. Made famous with its marmalades, fig preserves, and walnut sweet, this is not only a shop but also an institution. Many products are used for healing and soothing purposes, as the carob syrup, which is meant to be a natural treatment for osteoporosis. Visitors will enjoy the visit of the factory and the shop.
Workshop are also offered.
More info..
Opening Hours: Mon-Fri 08.00-18.00 / Sat-Sun 09.00-1400 and 14.30-18.00
Admission: Free entrance
Website: nikissweets.com.cy
Tel: +357 25521400
DAY 3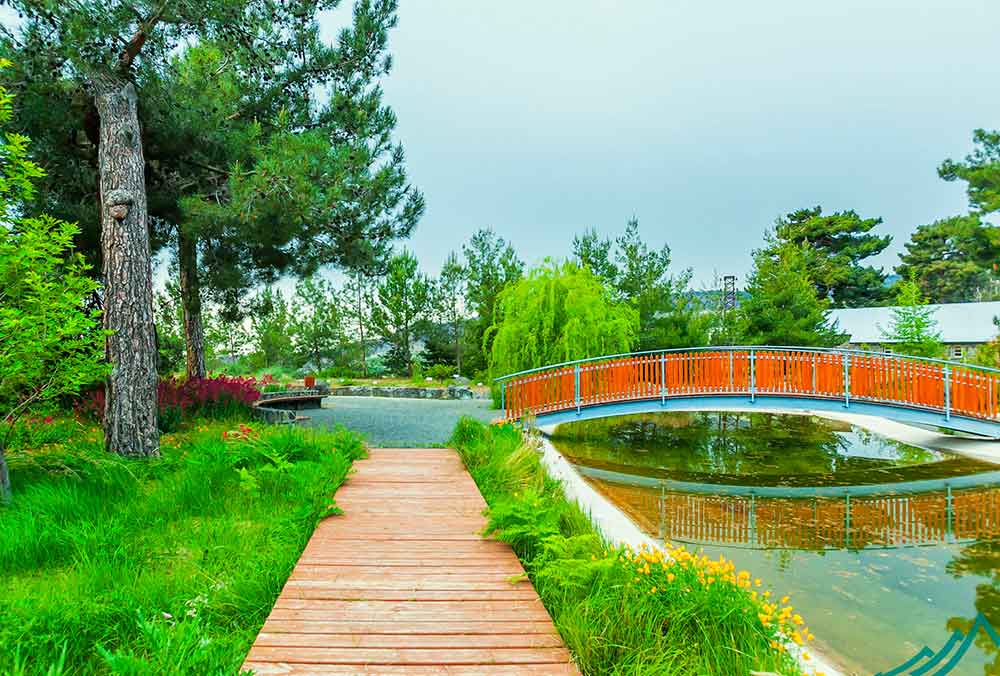 Troodos Botanical Garden
An extensive Botanic Garden representing the flora and herbs of the mountain range. Species in the park include common, rare and endangered flora, with the garden split into thematic sections of endemic plants, arboretum, aromatic and traditional garden plants.
Visitors should take the time to visit the Geopark Info Centre through a short walking trail passing by the magnificent Amiandos lake.
More info..
Opening Hours: 09.00-14.00
Admission: Free entrance
Contacts: +357 25 550 091
Website: Troodos-geo.org
Mail: troodosbg@fd.moa.gov.cy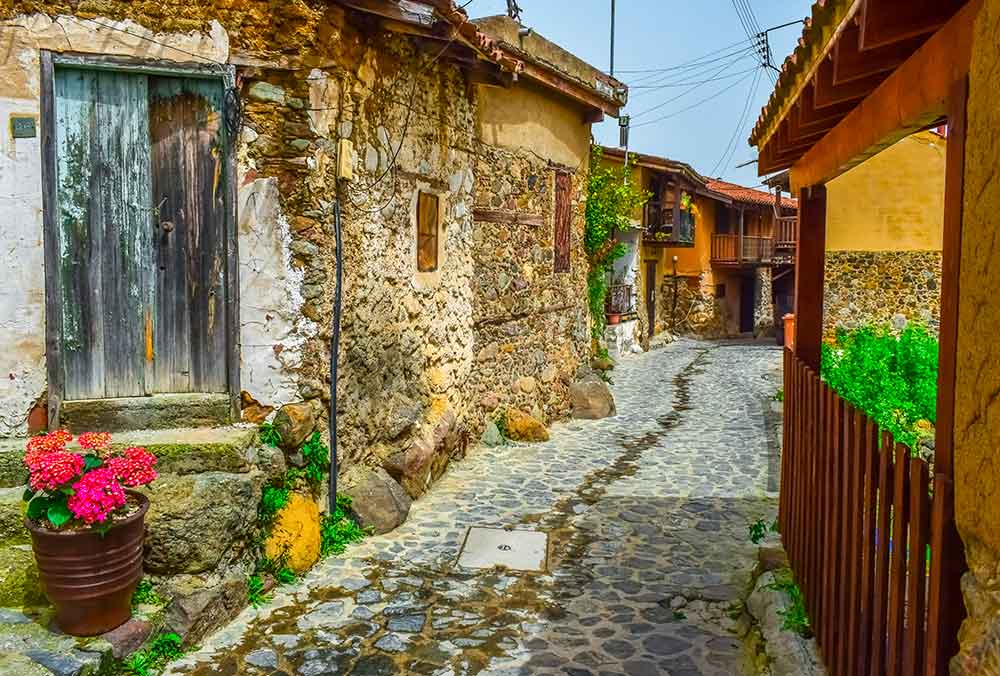 Kakopetria Tour of the village
The village has a distinct character and charm. The old part is the most picturesque. Traditional old stone and wood houses reach out to touch each other across narrow cobbled paths, while old ladies sit on their porches selling jars of sweet preserved fruits surrounded by colorful local mountain flowers.
Highlights: Kakopetria, including the Linos Museum and Eliomylos Museum.
The centre with its cafes and restaurants and the River Clarios Park.
Unesco World Heritage-listed Church of Agios Nicolaos tis Stegis
More info..
Contacts: +357 22922323
Mail: kakopetriaeu@cytanet.com.cy
Website: kakopetriavillage.com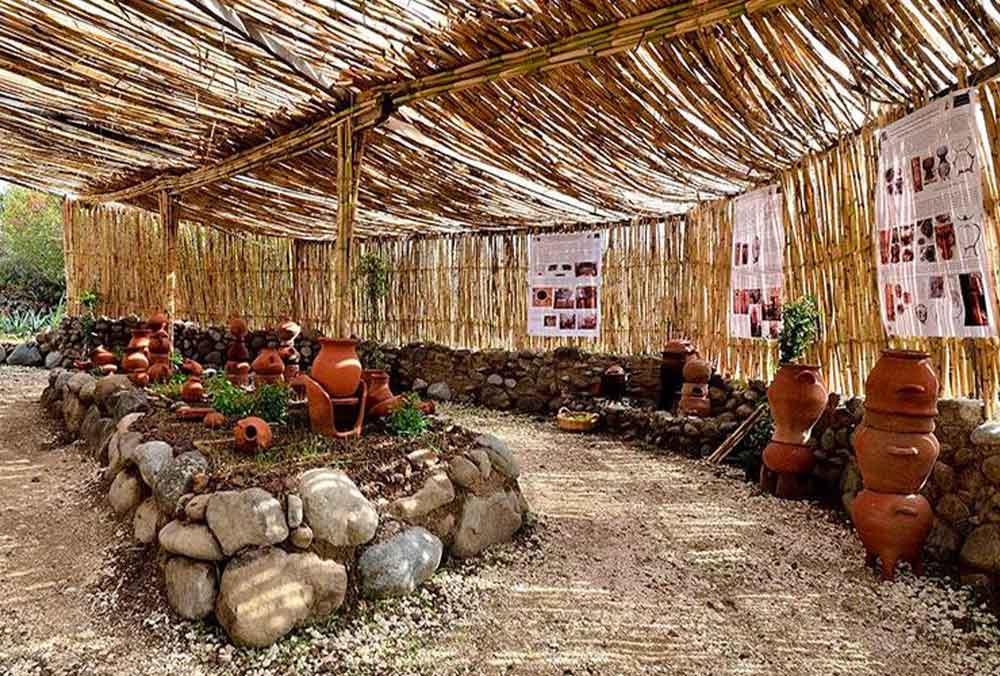 Cyprus Perfumery Theme Park
The Park is dedicated to the history and the cultural heritage of Perfume in Cyprus.
Educational tour and demonstration of ancient techniques for making perfumes are offered to visitors
More info..
Opening Times: 09.00 -17.00
Admission: Free
Contacts: +357 96243410
https://www.perfumecypark.org/
E-mail: info@perfumecypark.org
Accessibility
Starting Point: Lemesos Town
Nearest Airport: Larnaca  International Airport – 67 Km/45 minutes drive and Paphos International Airport – 62 km /45 minutes drive
For Bus connection of both Airports see the website: cyprusbybus.com
The itinerary is recommended to be done by car, as there are not good connections in the country side .
Distances:
Day 1
Lemesos – Platres 40km (45 minutes drive)
All place of interesting in Platres Resort are walking distance
Day 2
Lemesos – Agros 40km (55 minutes drive)
All place of interesting in Agros Village are walking distance
Day 3
Lemesos – Troodos Botanical Garden – 40km (45 minutes drive)
Troodos Botanical Garden – Kakopetria – 10km (15 minutes drive)
Kakopetria – Cyprus Perfumrery Theme Park – 8 km (12 minutes)
The roads are in very good state mainly regional and motorways.
Accomodation
The Royal Apollonia Hotel
Lemesos
Mediterranean Beach Hotel
Lemesos
Forest Park Hotel
Platres
New Helvetia Hotel
Platres
Rodon Hotel and Resort
Potamitissa
The Mill Hotel
Kakopetria
Catering
Fereos Park Restaurant
Troodos
The Mills Restaurant
Kakopetria
Chrysanthis Restaurant
Kakopetria