Aromatic, Healing Herbs & Mythology
Cyprus
3 days
Aromatic, Healing Herbs & Mythology
Cyprus is not only famous for its history but also for its myths and legends. Some were borrowed from other cultures, while some originated on Cypriot soil. Many of them were passed down orally and were written down much later thus accumulating varying details and at times contradictory «facts».
How did hyacinth, myrrh, and cypress earn their names? Why did Aphrodite arise out of sea foam off the coast of Cyprus? Why is the island linked to so many stories about love? Visitors will follow the footsteps of the Gods, heroes and mere mortals, whose depth of feeling or unparalleled courage has stood the test of time. Their names live on in geographical names, some Cypriot names, or endemic plants.
Day by Day
With this 3-day itinerary you will discover the marine region of Cyprus where you can admire the precious herbs and plants of the island. The itinerary starts from the city of Paphos and reaches the Akamas Peniculais, a promontory and cape at the northwest extremity of Cyprus.
DAY 1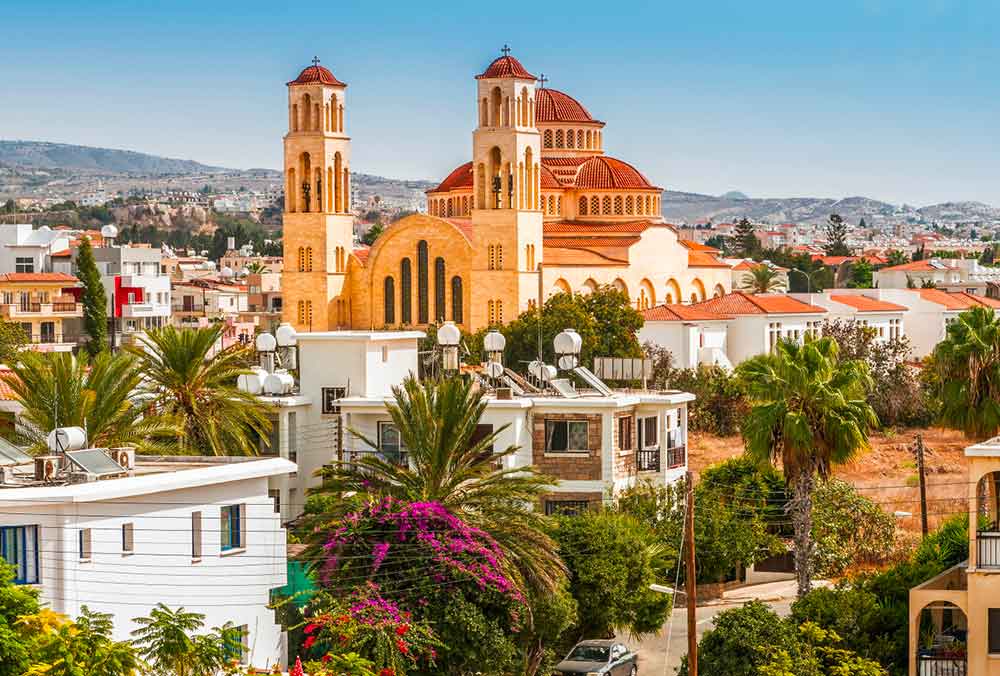 Paphos- City
The Cult of Aphrodite
According to Greek Mythology, Goddess Aphrodite landed at the site of Paphos when she emerged from the sea. Her cult was established much before the time of Homer (700 B.C.) as her altar is mentioned in his epic poem Odyssey. Female statuettes and charms found on the site prove the fact that ancient Cypriots did certainly worship a fertility goddess. Archeologically, cult worship dates back to the Late Bronze Age. The Greeks and the whole Aegean world worshipped Aphrodite and not only the Cypriots. Landmarks associated with Aphrodite include the sanctuary of Aphrodite at Kouklia Village, rough and rugged rocks at the beautiful shore where she landed known as Aphrodite Rocks, Ancient kingdom of Palaipafos (old Pafos) with the Sanctuary of Aphrodite, the Temple of Aphrodite and the Baths of Aphrodite at Polis.
More info..
Tours from Paphos Regional Tourism Board
Address: 7, Athinon & Alexandrou Papagou Avenue,Tolmi Court 101
P.O. Box 60082, 8100 Pafos, Cyprus
Tel: +357 26811500
Mail: info@visitpafos.org.cy
Website: http:/visitpaphos.org.cy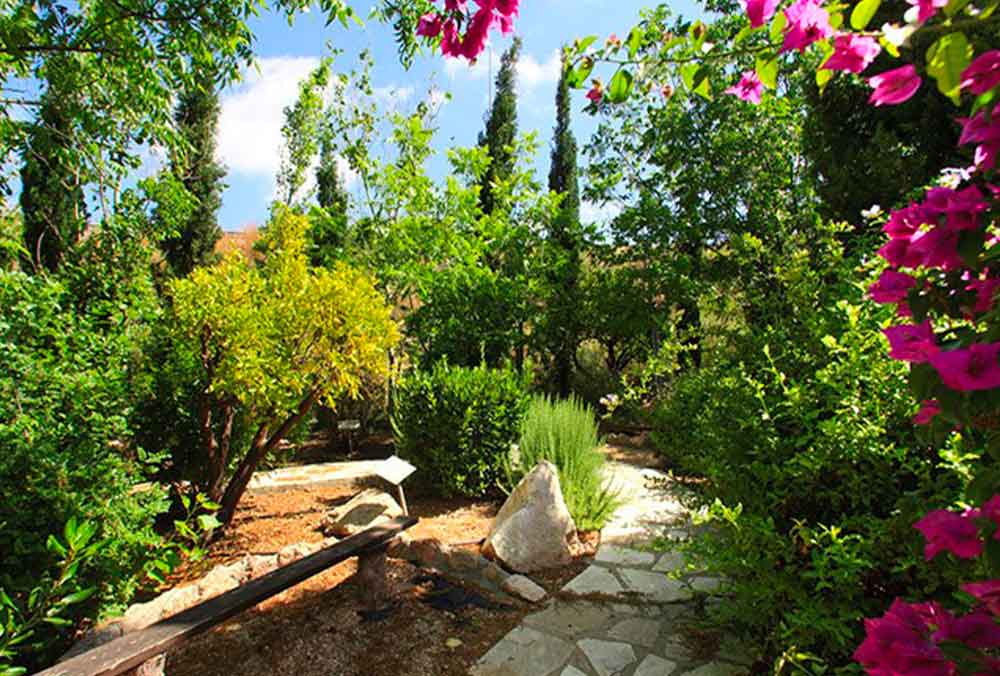 Eleouthkia Traditional & Botanical Park
The name "Eleouthkia", which in Cypriot Greek means small olive trees, was chosen due to the fact that throughout the years the specific location in Anarita village has always been full of olive groves. The Park is 20.000 square meters big and in its 10 thematic gardens, there are featured almost 55.000 plants and flowers from all over the world as well as some endemic plants of Cyprus.
On the way to destination 3 visitors can also stop at the Ancient kingdom of Palaipafos (old Pafos) to visit the Sanctuary of Aphrodite, the Temple of Aphrodite and the Rock of Aphrodite.
More info..
Address: Limassol-Paphos highway, Anarita/Timi (Airport) exit, Paphos
Telephone: +357 26423250
E-mail: info@eleouthkia.com.cy
Website: http://eleouthkia.com.cy
OPENING HOURS: Except Monday, from 10:00 until 19:00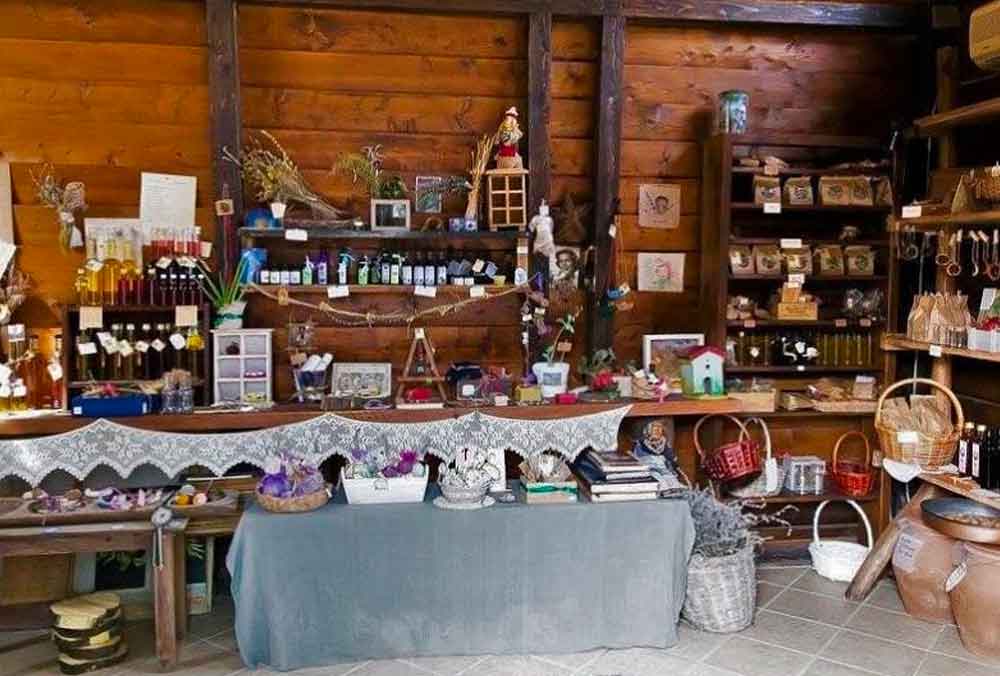 Myristiko Botanical Garden
The Botanical Garden is a special spot where visitors can get to know the most genuine products of the Cypriot land located just a few steps away from the majestic Medieval Castle of Kolossi.
"Miristiko" is a place with many artistic and tasteful displays, pleasant effective multisensory experience aromatic healing herbs, jams, and handcrafts.
Visitors can also visit the Kolossi Medieval Castle and the Roman Theatre and the ancient town of Curium.
More info..
LOCATION : Kolossi village 35440, Limassol
Free entrance
CONTACTS (Phone, Mail, Website)
Tel: +357 99 063404
Website: https://allaboutlimassol.com/en/miristiko-botanical-garden-kolossi
DAY 2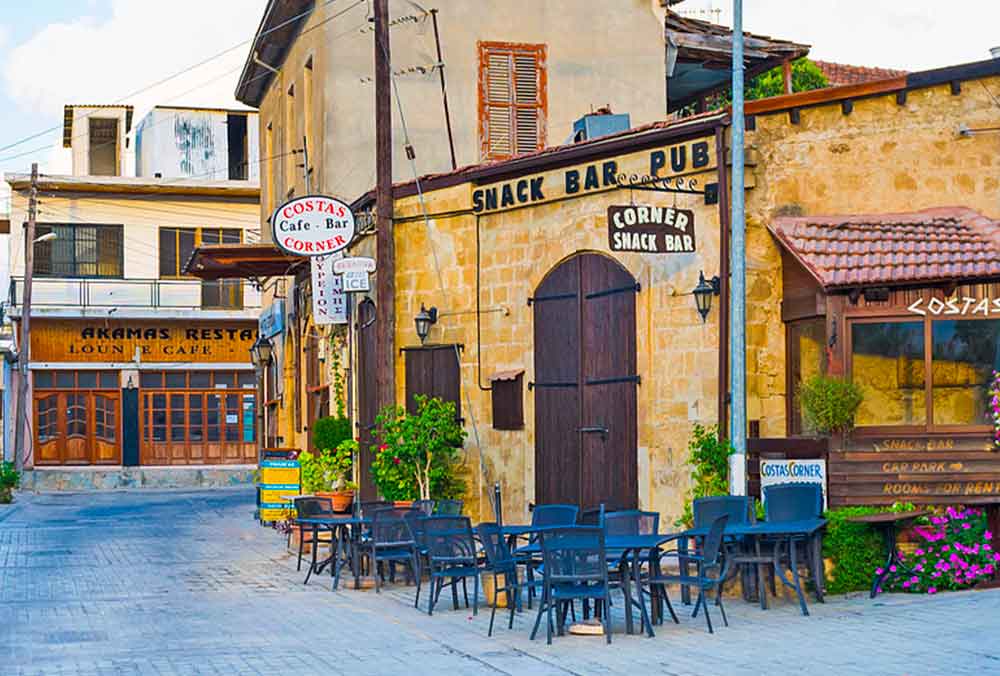 Polis Chrysochous
This is the least developed coastline of Cyprus, a peaceful and quiet area with exceptional beauty and rocky promontories, sandy coves and the Mythic Baths of Aphrodite. This is where, according to mythology, the goddess Aphrodite frolicked with her lovers, bathing in a fresh-water grotto shaded by a wild fig tree.
More info..
Polis Herb Garden & Restaurant
"Back to Nature" concept; Using aromatic plants for medicine and food.
Herb garden with herbs for drying and distillation; essential oils are extracted; and visitors can attend live distillations, savour different dishes and drinks with herbs and buy herbal products from the shop inside the restaurant.
ADDRESS: 24 Avenue Makariou, Polis 8820
Website: polisherbgarden.com
Tel: +357 99 586354
Mail: tasos.philippou@hotmail.com
Free Entrance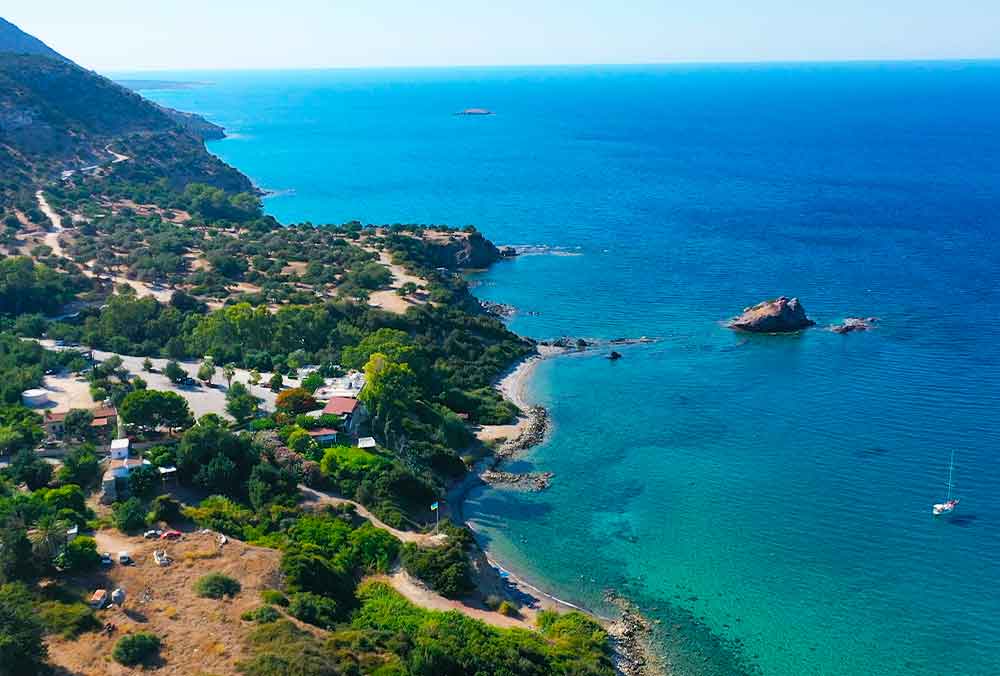 Akamas Botanical Garden
A beautiful site worth visiting, especially the Baths of Aphrodite spot with caves and clear water.
The natural areas found at the botanical garden provide great features and give it value, as undisturbed habitats support very large numbers of species of both flora and fauna. Around 120 species of plants have been planted.
Visitors will particularly enjoy the breath-taking sea views from the gardens.
More info..
LOCATION: Baths of Aphrodite, near Latchi at Polis Chrysochous
OPENING HOURS: 09.00 – 14.00
Phone: 22805511
Email: director@fd.moa.gov.cy
Website: moa.gov.cy/moa/fd59_en
Free Entrance
Akamas Penicula
This rural region is probably one of the best-kept secrets of the Mediterranean and It contains one of the last nesting grounds for green and loggerhead turtles, whose numbers have been greatly increased thanks to a successful conservation project on the sandy beaches of Lara. The area is crisscrossed by many beautiful nature trails where visitors will be able to spot rare endemic plants like the Cyprus orchid, tulip, and crocus that grow here.
More info..
The New Herb Garden, Pano Akourdalia
An old village school converted many years ago by a young herbalist into a beautiful herbal garden. New management is persevering to continue the good old service. This include Art classes, homemade food, as well as themed nights with mouth-watering dishes, within peaceful and beautiful surroundings. Visitors will also enjoy Medicinal herbal teas tastings.
LOCATION: Chrysseleousa Herb Garden, Pano Akourdaleia 8722 Cyprus
OPENING HOURS: Wed – Sun 10.00-16.00
Tel: +357 99 291594
Free Entrance
DAY 3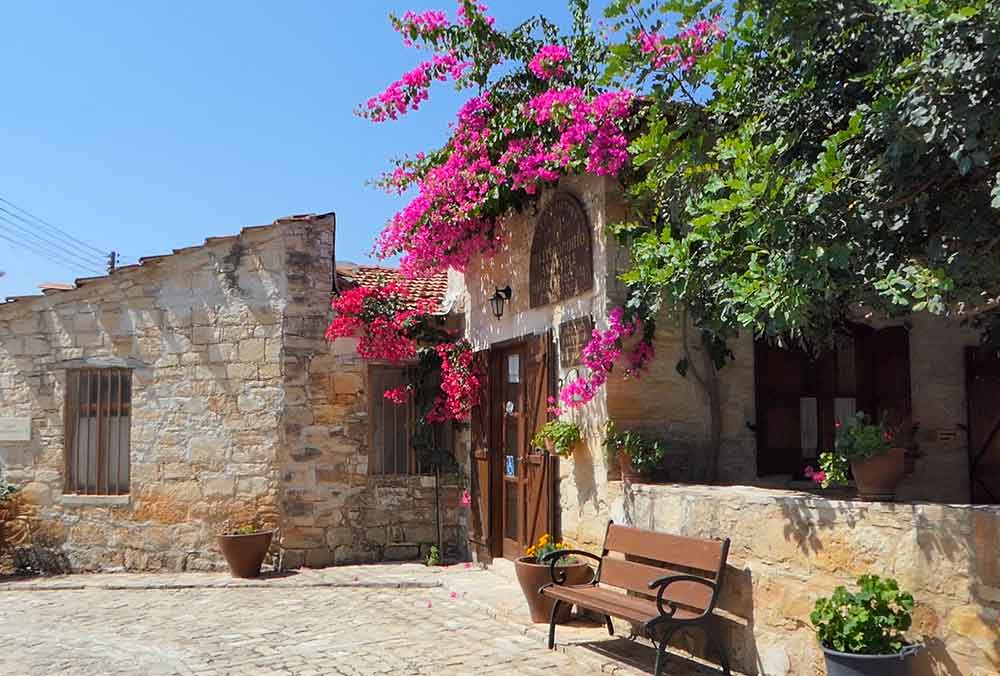 Anogyra Village
Anogyra Village is a picturesque spot situated on the Southern slopes of the Troodos massif, overlooking the bay of Pissouri, just a few kilometers off the Limassol-Paphos highway. For centuries this village has been surrounded by carob orchards and in the past, carobs were a major source of income for the community, the Black Gold of Cyprus. Traditionally, carob processing was an important activity and the village is best known for its unique carob based products. Visitors should take the time to visit the Black Gold Village, including the Carob Museum, the city center with its cafes and restaurants and the Local Winery Chateau Le Noyere – Domaine Nicolaides.
More info..
– LOCATION /ADDRESS
Anogyra Community Council
Address: 4603, Anogyra, Limassol
Phone: +357 25221496
Mail: anogyravillage@cytanet.com.cy
Website: http://www.thevillagexpress.com/cyprusvillage/profile/173
Anagyris Essential Oils Park & Restaurant
ANAGYRIS Park is located in the village of Anogyra, in magnificent surroundings and features medicinal and aromatic plants of the region. Visitors will learn about their properties and how to use aromatic plants and essential oils, the way of distillation to produce quality essential oils, through modern machinery, the processing of essential oils for the production of natural cosmetics. There is also a restaurant serving traditional Cypriot cuisine in the park.
More info..
– LOCATION /ADDRESS: Anargyris Park and Restaurant
Oikonomou 22, Anogyra 4603 , Limassol, Cyprus
– OPENING HOURS: 08.00-17.00
– CONTACTS (Phone, Mail, Website)
Tel: +357 99488129
Website: https://restaurantguru.com/link/38545256
Free Entrance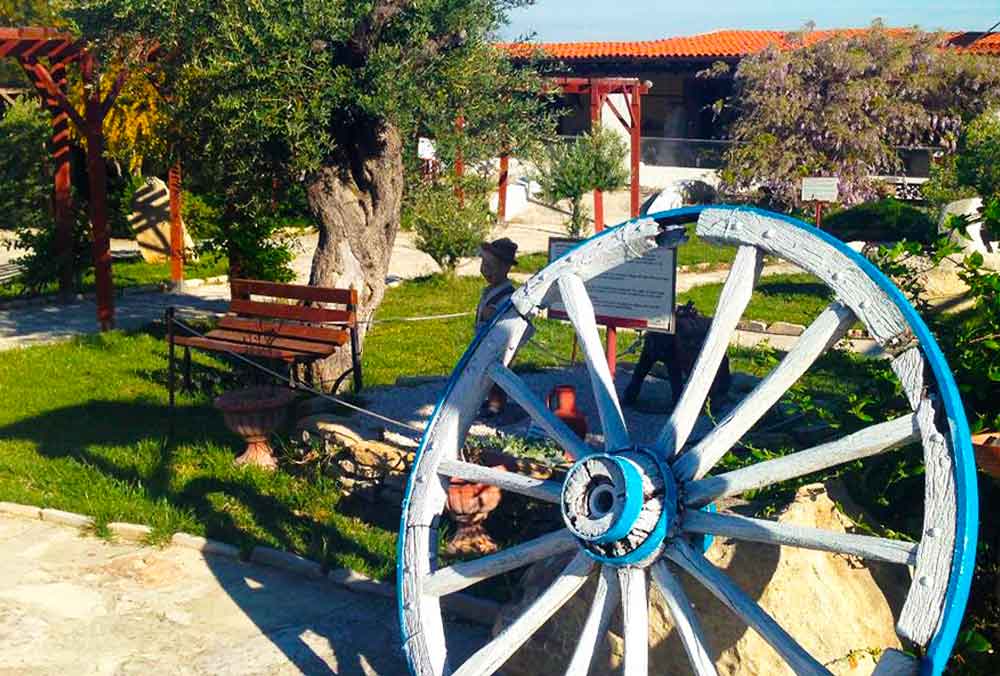 Olive Oil Museum
The educational and recreational Olive Park Oleastro features outdoor themes on the olive tree, which is part of the Cypriot culture for thousands of years.
Highlights:
The ecological olive mill and millstones
A museum, a restaurant, a store, specializing in olive products.
More info..
LOCATION: Olive Park – 'Oleastro' 4603 Anogyra, Limassol, (3 km outside of the village please follow the signs) – Lina Ellinas
OPENING HOURS: Daily 10.00-18.00
– CONTACTS (Phone, Mail, Website)
Tel : +357 99 565768
Mail: info@oleastro.com.cy
Website: oleastro.com.cy/en
Price: Tickets include free olive oil tasting – Adults: € 3.00 , Children: € 2.00
Children up to 2: free of charge , Groups (at least 12): € 2.00
Accessibility
Starting Point: Paphos Town
Nearest Airport: Paphos International Airport – 10 Km/18 minutes drive and Larnaca International Airport – 130 km /1h and 20 minutes drive
For Bus connection of both Airports see the website: cyprusbybus.com
The itinerary is recommended to be done by car, as there are not good connections in the country side .
Distances:
Day 1
Paphos – Eleouthia Park   15km – 15 minutes drive
Eleouthia Park – Kouklia ( Kingdom of Palaipafos ) 10km –  10 minutes  drive
Kouklia – Rock of Aphrodite  8km – 8 minutes drive
Rock of Aphfrodite – Kolossi Castle  37km – 30 minutes drive
Kolossi Caslte – Miristico Botanical Garden 3km – 5 minutes  drive
Miristico Botanical Garden – Curium Ancient Theatre  6km – 8 minutes drive
Day 2
Paphos  – Polis Herbs Garden   40km – 45 minutes drive
Polis Chrysochous town center within walking distance
Polis Herb Garden – Akamas Botanical Garden  9km – 14 minutes drive
Baths of Aphrodite within walking distance
Akamas Botanical Garden – New Herb Garden Pano Akordalia – 22km – 30 minutes drive
Day 3
Paphos – Anogyra  47km  – 40 minutes drive
All place of interesting in Anogyra village are walking distance
Anogyra  – Oleastro olive oil  Park   5 km –  10 minutes drive
The roads are in very good state mainly regional and motorways
Accomodation
Roman Boutique Hotel
Paphos
Aphrodite Beach Hotel
Polis Chrysochous
Catering
Porto Latchi Restaurant
Paphos